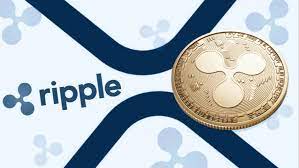 In a Monday update by Ripple, a blockchain company announced its partnership with FOMO pay, one of the leading payment institutions in Singapore. With this collaboration, FOMO Pay will be able to enhance its treasury remittances via Ripple's On-Demand Liquidity (ODL) technology and gain persistent proximity to liquidity for the euro and the U.S. dollar.
Long before the partnership of FOMO Pay with Ripple, the transaction of the company has to wait days to reach the destination account due to the inefficient mode of payments. Fortunately, the partnership has turned the table, FOMO Pay now has all-time access to the liquidity for euro and USD through their leveraging ODL for treasury payment.
As stated by Louis Liu, the founder, and CEO of FOMO Pay:
"As one of the leading payment institutions in Singapore, FOMO Pay aims to provide our clients with more efficient and cost-effective payment modes in different currencies. We are excited to partner with Ripple to leverage On-Demand Liquidity for treasury management, which allows us to achieve affordable and instant settlement in EUR and USD globally,"
Read Also: MicroStrategy CEO Tweeted "You know someone who doesn't know Bitcoin" As Bitcoin Starts Picking.
Read Also: Hoskinson Reacted To Elon Musk's statement, that Tesla Has No Intention Of Selling Its Bitcoin.
He added, "With the Asia Pacific region teeming with opportunities to solve existing silos and inefficiencies with payments, we're seeing many forward-looking financial institutions clamoring for the next evolution of payment infrastructures – and notably based on crypto and blockchain technologies," said Brooks Entwistle, SVP and Managing Director at Ripple. "This is why we are so excited to launch this crypto-enabled treasury management use case for ODL with innovative customers like FOMO Pay."
Facts About FOMO Pay
It came to an existence far back as 2015 as a one-payment collector for enterprises and merchants. Its sphere extends through the e-commerce, retail, and tourist industries. The company was able to gain additional access to the Monetary Authority of Singapore (MAS).
The list of the companies that FOMO Pay partners with includes Azimo, Novatti, FlashFX, iRemit, Tanglo, SBI Remit, Pyypl e.t.c
It also gained the ability to enhance transactions with digital payment tokens which include central bank digital currencies (CBDCs).
QNB Connects To China Banks Via RippleNet
As stated by a Twitter handler, Navin Gupta, a connection is established between Ripple Partner, QNB with the China Bank, among the top private universal banks in the Philippines via RippleNet.
According to the Navin Gupta, the Managing Director, South Asia, and MENA, at Ripple:
"QNB is our biggest partner in the MENA region and we are delighted to continuously strengthen this partnership on RippleNet to additional countries. The Philippines is one of the largest remittance receivers globally, and we are pleased to be connecting QNB with China Bank to process remittances from Qatar to the Philippines via Ripple Net."