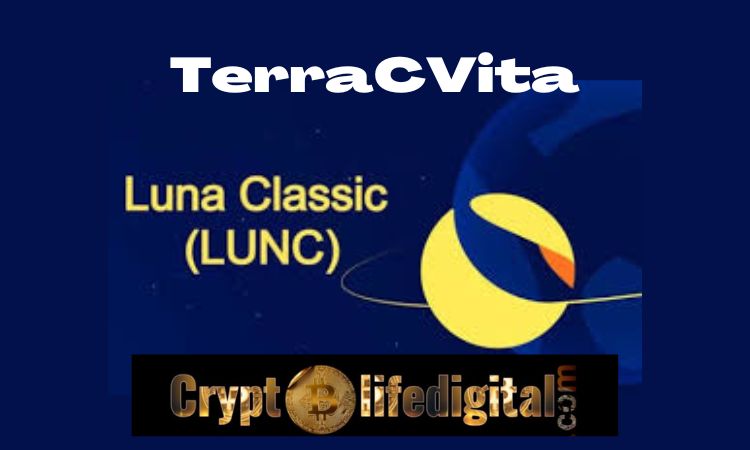 The Terra Classic independent development group, TerraCVita, revealed in the early tweet today that it has raised an additional $2 million for its proposed decentralized finance project Terraport, which includes the much-awaited DEX.
According to the group was raised from private sales to TerraCVita and LUNC Community Italia delegators. The group also noted that the discounted private sale of the proposed decentralized exchange token "TERRA" was reserved for TerraCVita delegators alone.
Read Also: Shiba Inu's Price Spikes As The Shibarium Launch Edges Close, Investors Are Bullish On the Asset
According to the analysis, the recent announcement marks the end of the sale and the TerraCVita validator has 1,728 unique delegates, while LUNC Comunity Italia has 672 notable delegates.
TerraCVita Raises $2 Million In Support Of DEX
The recent update was pleasing to the Terra Classic community as the Senior TerraCVita member Rex Harrison AKA Rexzy hailed the funding as a significant achievement under current market conditions. According to Rexzy, it is evidence that the community is open to supporting projects and has faith in the development group.
Read Also: Community React To The Idea Of Terra Classic Network's Merge With New Terra Chain. Here's How
DEX Might Launch Longer Than Expected
It is worth noting that $1 million had been raised before for the same purpose. Furthermore, TerraCVita has been teasing the matter concerning the DEX for weeks now, saying that it will launch in Q1 2023 but the recent schedule for two more public sales in the next 5 weeks could probably shift the project launch to late February or early march.
However, Rexzy hasn't stopped to tout the DEX as a Terra Luna Classic (LUNC) furnace.
---
Follow us on Twitter, Facebook, Telegram, and Google News