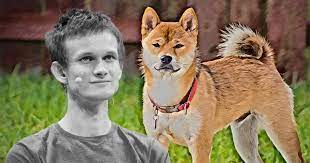 The Ethereum's founder has taken it upon himself to make known his belief that Ethereum proponents are not under any obligation or compulsion to stand in support of Ripple's XRP in the ongoing case between Ripple and SEC.
The Ethereum's Buterin has made it on his Twitter handle that the XRP has lost its right to protection as they attempt to throw Ethereum under the bus as "China-controlled" IMO
Read Also: Whales Are actively Accumulating BTC And Exchange Deposit Is Declining, Almost 16k Addresses Are Holding 100 To 10k BTC
Following the new Canadian crypto regulations that limit the value of crypto citizens of particular regions can buy per year to $30k, although, this new regulation excludes Bitcoin Ethereum and 2 other coins such as the Bitcoin Cash, and Litecoin, an Ethereum proponent by the name David Hoffman stood to speak for the coins affected by this regulation.
Read Also: Do Kwon Made A Move To Have A Legal Backing: Detail
Buterin responded to the stand of David Hoffman, "Glad to see Ethereum people pushing against regulations that privilege ETH over other legitimate cryptocurrencies,"
The Ethereum proponent replied that he wouldn't have said anything if the crypto in question was XRP.
XRP Community Members Responded
Following Buterin's statement, the Ripple executives and XRP community members stated their views on the whole issue. For instance, Ripple's chief technology officer, David Schwartz, said that Ethereum had pioneered the act of promoting government actions against other projects just because the project refused to understand their narratives.
He also clarified the reason for Buterin's response, that the basis of Ripple's argument at the time was that most Bitcoin and Ethereum miners were residents in China and, subject to Chinese policy controls, going further to compare miners to company shareholders.
In this same premise, Jeremy Hogan, The Ripple's attorney, compares the Ethereum founder's statements to that of a mafia don, highlighting Buterin's use of the word protection. Also, the attorney in charge of the Amici status in Ripple's case with SEC, John E. Deaton, stated several XRP holders without affiliation to Ripple did not know the firm but lost their savings due to the "SEC's overreach."