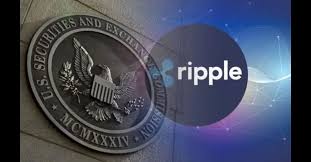 Judge Torres Analisa who is one of the presiding Judges in the case between Ripple versus SEC, has approved the parties' combined scheduling proposal governing all sealing issues concerning the upcoming summary judgement.
The new development was shared by attorney James K. Filan, saying that Magistrate Analisa Torres permitted the request on September 12, 2022, as the parties prepared to file all materials relating to the summary judgment motions.
Read Also: LUNC 1.2% Tax Burn proposal Has A Support Of 99.97% Vote, No Doubt, The Proposal Goes Live On 20th September 2022
People's Reaction Is Prompted As Judge Torres Approves Parties' Proposal To File Under Seal
Following this grant to sealing issues regarding the summary judgement, the people's reaction has been prompted.
For instance, the Fox Business Journalist, Eleanor Terrett, shared on Twitter his expression of excitement over the upcoming summary judgement saying; "And we're chugging along to summary judgment Ripple,"
It is requested of the parties to file under seal summary judgement following the approval which includes materials and supporting exhibit today.
Joint Scheduling Proposals Approved By The Judge
According to the page shared on Twitter, the parties will confer to identify redactions to the briefs filed to aid the summary judgement motions on On Thursday, September 15, 2022.
Following the necessary redactions, the parties will file the redacted versions of briefs to back the summary judgement motions by the 9th of September, 2022, interestingly, this date happens to be the date once mentioned by Jeremy Hogan to disclose various details regarding the lawsuit.
Also on October 18th, 2022, both parties are expected to file opposing each party's summary judgement motions under seal while the parties will meet two days after to identify possible redactions in the opposition before public redacted versions of the opposition briefs on October 24, 2022.
Read Also: A Top ETH Whale Acquires Over 536.51 billion SHIB From Coinbase And Binance In The Past 24 Hours
Ripple and SEC will file sealed versions of the reply to summary judgement briefs on the 15th of November, 2022 while two days later, they are requested to meet and confer to identify possible redactions sought by each side. On November 21st, 2022, the parties (Ripple and SEC) will file publicly redacted versions of the reply briefs to summary judgements.
According to the page shared, on 22nd December 2022, the parties are expected to file an opposition to omnibus (big) motions to seal.
Ripple opposes SEC's Request To Seal Identities
Meanwhile, the Blockchain company, Ripple, has opposed the SEC's request to seal the identities of its proposed experts in collaboration with the party's Daubert motions which include the parties' reply briefs.
John Deaton Shared Some Possible Scenarios to Have Ripple's Vs SEC's Lawsuit Solved
Attorney John Deaton, the attorney representing the 72,000 XRP holders and amici status in the current lawsuit between Ripple and SEC recently took time to highlight the possible scenarios that could dictate a settlement in the Ripple vs. SEC lawsuit