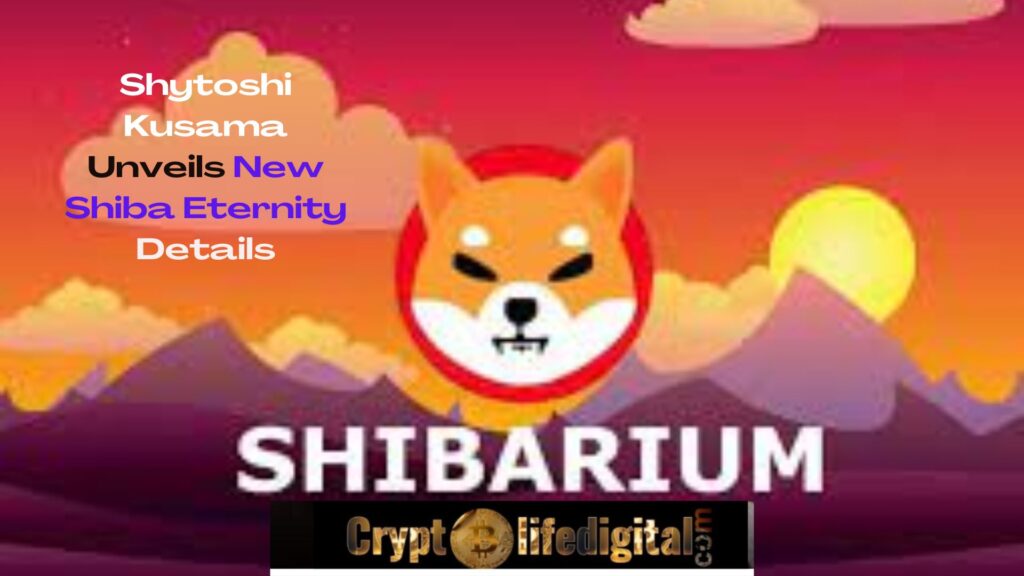 Per the series of tweets shared by one of Shiba Inu's lead developers, Lucie Sasínková, AKA GossipSHIB, saying that Shytoshi Kusama, the lead developer at Shiba Inu, share some fresh details of how the profits from the Shiba Eternity game will be disseminated and what will be the role of Shibarium.
Read Also: Companies Add Support In Favor Of Ripple In The Ongoing Lawsuit Between Ripple And SEC, Two Companies Add Support In One Week
Lucie Sasínková quoting Shytoshi Kusama; a portion of profits will be invested to brace up the community long-term. He further said noted that part of the gain would be sent to non-profit groups working towards good causes with nothing expected in return. While the developer does not specify the percentages for these projects, he asserts that no less than 45% of the proceeds for the game will be allocated to them.
5% Profit From Shiba Eternity Will Be Burned And Role Of Shibarium
Recall that Shytoshi Kusama recently disclosed that 5% of every profit earned in the game will be burned to use for the maintenance of Shiba Inu's price.
In addition to the 5%, the community knows how 50% of the profit will be used. Kusama Shytoshi noted how the remaining 50% of the rewards will be used also saying it will be for a "trade secret" that will be used to ensure that the game fares well against the competition.
Read Also: The Three Community-Led Burn Projects Burn An Astounding Amount Of 563.86 Million Shiba Inu Tokens In The Past Week.
He also mentioned that the Shib community will vote for startups they want the network to invest in via Doggy Dao, meaning Bone will be used to vote.
In the same premise, Shytoshi Kusama unveils that to reward Shiboshi holders, he says Shiboshi holders will be allowed to lease it to the game players of the blockchain version of the game for rewards while the Shiboshi holders that may not want to lease will still be given consolation prizes.
Lore Of Game Card Collection Game Is Revealed
In conclusion, Kusama noted the lore of the card collection game saying it notably features stories of interplanetary battles and evolutionary species. He further stated that the game is open-ended. Consequently, developers can always add things in the future as the game evolves.
It is worth noting that since the inception of the Shiba Eternity, it has been catching the attention of gamers. the first iOS version was released for users in Vietnam which after regions like Indonesia and Australia and the game has recently achieved a rating of 4.9 out of 5.
The game server had to be increased by 50-folds to accommodate users. Also, per cryptolifedigital's report, Shibarium's public beta testnet should be functional at the moment.