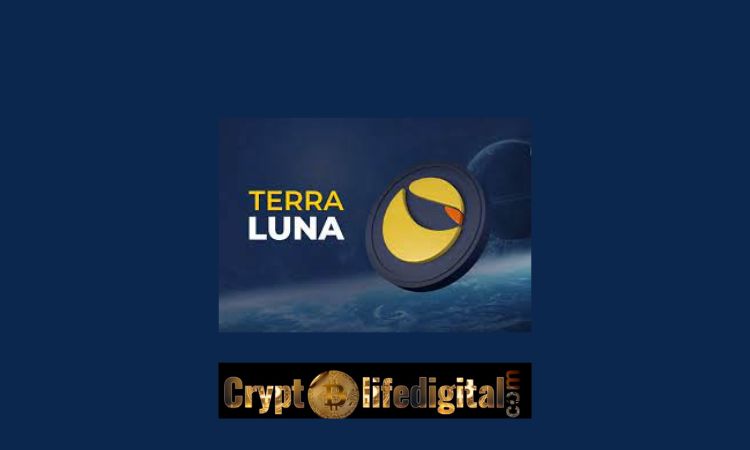 Terra Luna is now the most searched crypto in 14 US states. Notably, the coin has been so much taken by many investors following its fall in May and this has made Google trend data reveal that many American residents are still much interested in it.
Per the Google data which was arranged by Fintech Times, Terra (LUNA) is the second most popular cryptocurrency in the United States after Bitcoin.
Read Also: The Code To Re-open IBC On Terra Classic Network Is Ready Says Cosmo Developer
Terra LUNA Is Now The Second Most Searched Crypto In America
The Fintech data noted that over 14 states in the United States conducted online searches for Terra more than any other cryptocurrency.
The Fintech data went further to highlight the states which include Alabama, Arkansas, California, Colorado, Georgia, Illinois, Massachusetts, Nevada, New Jersey, New York, North Carolina, Pennsylvania, Tennessee, and Washington. 
As said earlier, the report was a result of the multiple interests of the investor in the coin following its May collapse. The report was conducted based on which project in the crypto industry would American love to invest in for future gain. Surprisingly, the outcome of the result placed Bitcoin only before Terra Luna.
The newly occupied position of Terra luna could be a result that the American investor wanting to revive the coin from its May coach and devise a method to heavily invest in the coin to hasten the coin revival.
Read Also: Ripple Whales Move A massive 340.8 Million XRP, Although Its Price Still Experiences Struggle
While Terraform Labs decided to give it all it takes to bring back the coin to its best, working on compensating investors through Terra 2.0 initiatives, the community chose to stick with the Terra classic token, LUNC and USTC.
However, since the time the community made up their mind to work with LUNC, there has been massive progress in both Trading volume and burn rate.
LUNC Burn noted that a total of 24.14 billion Terra Classic have been destroyed so far.
There are some other cryptos in the point of interest for the Americans aside from the Terra Luna, and cryptos like Bitcoin, Ethereum, Shiba Inu, etc.
"Most popular Cryptocurrency by State since April 2022
State
Most Googled Cryptocurrency
Alabama
Terra Luna
Alaska
Bitcoin
Arizona
Pancat
Arkansas
Terra Luna
California
Terra Luna
Colorado
Terra Luna
Connecticut
Ethereum
Delaware
Gemini
Florida
Pancat
Georgia
Terra Luna
Hawaii
Bitcoin
Idaho
Dogecoin
Illinois
Terra Luna
Indiana
Ethereum
Iowa
Bitcoin
Kansas
Bitcoin
Kentucky
Dogecoin
Louisiana
Bitcoin
Maine
Bitcoin
Maryland
Tether
Massachusetts
Terra Luna
Michigan
Algorand
Minnesota
Cardano
Mississippi
Ethereum
Missouri
Ethereum
Montana
Bitcoin
Nebraska
Dogecoin
Nevada
Terra Luna
New Hampshire
Shiba Inu
New Jersey
Terra Luna
New Mexico
Bitcoin
New York
Terra Luna
North Carolina
Terra Luna
North Dakota
Bitcoin
Ohio
Ripple
Oklahoma
Bitcoin
Oregon
Dogecoin
Pennsylvania
Terra Luna
Rhode Island
Ethereum
South Carolina
Dogecoin
South Dakota
Bitcoin
Tennessee
Terra Luna
Texas
Tether
Utah
Bitcoin
Vermont
Bitcoin
Virginia
Ethereum
Washington
Terra Luna
West Virginia
Bitcoin
Wisconsin
Dogecoin
Wyoming
Bitcoin"
Data Source: https://thefintechtimes.com/terra-luna-has-more-searches-in-more-states-than-ethereum-as-top-crypto-for-each-state-revealed/
The above list shows that Bitcoin is the most popular with 15 states searching it on google followed by Terra, Ethereum has 6 states and also Dogecoin also has six states.
---
Follow us on Twitter, Facebook, Telegram, and Google News
Related Articles
Terra Classic's core developer, Kim Ed, noted in a recent tweet discussing some matters concerning …