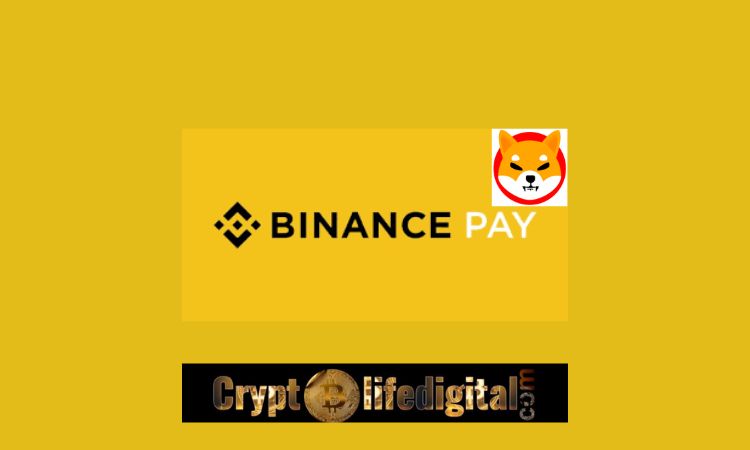 In a recent Binance announcement, the exchange confirmed that it had added some cryptocurrencies including Shiba Inu to Binance Pay.
Binance Pay Add Support For Some Cryptos Including Shiba Inu
An excerpt from the announcement; "Binance has added ALPINE, APE, BIDR, BNX, BSW, CAKE, COTI, GALA, HIGH, PORTO, SANTOS, SFP, SHIB, USDT and XNO to the list of supported cryptocurrencies on Binance Pay."
Read Also: Shiba Inu Community Burns Almost 1 Billion SHIB In October, SHIB Currently Tops The List Among The 1000 Biggest ETH Whales
Notably, the recent development came following the Binance added Shiba Inu to its Binance Card in September.
The process of the binance pay is an easy, unlimited, borderless, and secure way to send and receive cryptocurrencies from your mobile devices.
It is worth noting that users can now send crypto to friends and family via email, phone number, Binance ID (UID), or Pay ID with zero gas fees.
More also, through this initiative, users can spend crypto at stores and businesses as long as they support Binance Pay.
Read Also: Companies Like Coinbase, Valhi Capital, And Crypto Council Request To File Amicus Brief In Favour Of Ripple, Ripple's Victory Is Imminent.
Binance pay Order lets you choose which cryptocurrencies you want to spend in your preferred order.
It is worth noting that over seventy cryptocurrencies are currently supported by Binance Pay, having global recognition among the top merchants worldwide, like travala.com, SettlePay, Alchemy Pay, and others.
Binance Pay's Influence On Companies
According to the report, top companies have been able to add crypto payments via Binance Pay. For instance, the 29 Shopping Malls, and 13 hotels in the United Arab Emirates recently added crypto payment with the help of Binance Pay.
---
Follow us on Twitter, Facebook, Telegram, and Google News