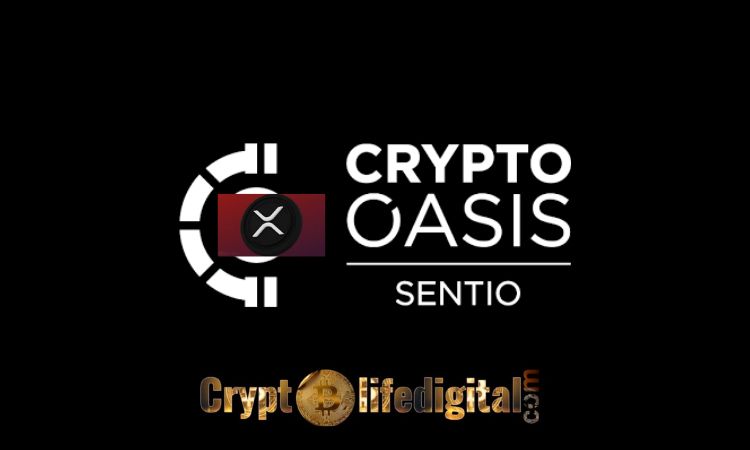 In a recent development, Crypto OASIS the leading blockchain-based ecosystem with a focus on the Middle East and North Africa (MENA) noted the prominent impact of Ripple in its recent record.
Ripple Waxes Strong In MENA: Crypto Oasis
It is worth noting that the lead blockchain company which has been on a fast expansion globally, has spread its tentacle of its expansion to the Middle East, longing to penetrate the local crypto industry in MENA, as it forms numerous partnerships with private and public entities within the bloc to foster innovation.
Read Also: Shiba Eternity Team Releases Shiba Eternity Game Guide Alongside NFT Drop
It is worth noting that Ripple's impact has been largely felt in the region of the Middle East and North Africa due to its massive impact and the provision of speedy financial solutions created by its RippleNet solution in its course of facilitating cross-border payment solutions.
Recall that Ripple once established a headquarter in Dubai as its regional growth in MENA becomes larger.
Furthermore, the Emirate News Agency announced the move in November 2020. Per reports, the launched HQ was set up within the Dubai International Financial Centre (DIFC).
Read Also: TerraCVita Urges People To Vote A Yes For The Proposal To Re-enable IBC, Some Community Members Go Against. Here Is Why
Ripple's Partnership In MENA
MENA report also noted that RipplNet solution's significant as it leverages the top entities within the region which ranges from the Qatar National Bank and the Al Ansari Exchange.
Crypto Oasis' Ecosystem Report underscored Ripple's significant contribution to fostering the establishment of several national CBDCs. In particular, the report highlighted Ripple's impact on the development of the CBDCs of the Republic of Palau and Bhutan.
Notably, in 2021 September, Ripple blockchain initiated a partnership with Bhutan's central bank, the Royal Monetary Authority, as Bhutan looked to leverage the firm's CBDC solution in developing its digital currency A few months after that period, Ripple entered into another prominent with the Republic of Palau to help build its climate-friendly digital currency strategy.
It is worth noting that Ripple's penetrating the MENA started as far back as 2017, with a trailblazing partnership with the National bank of Abu Dhabi (NBAD). In 2017, the second month of the year, Abu Dhabi (NBAD) became the first bank in the Middle East to leverage Ripple's solution for faster and cheaper cross-border settlements.
It is worth noting that equally, the budding crypto industry has created relevance for the lead blockchain company, Ripple, within MENA. Also, the recent report by analysis revealed the fastest-growing cryptocurrency market in the 12 months leading to June 2022.
---
Follow us on Twitter, Facebook, Telegram, and Google News