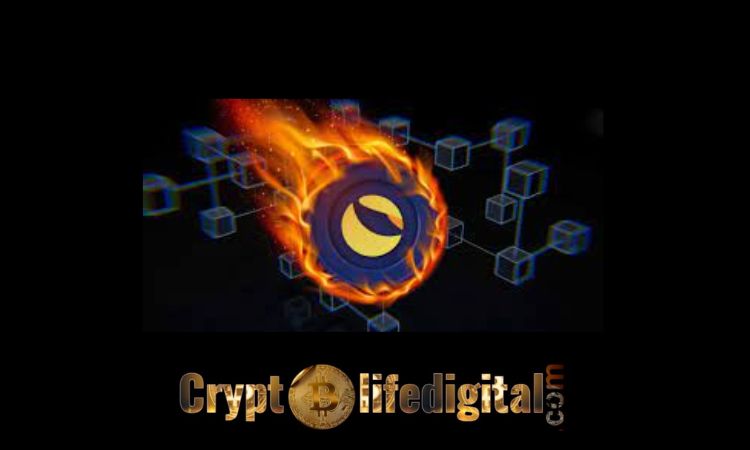 According to a recent tweet, the current circulating supply of the Terra Classic is below 6 trillion as almost 1 billion LUNC was incinerated over the past six days.
Recall that the circulating supply of LUNC was released to be 6.012 trillion by CoinMarketCap some days making the total burn via the proposal calm at 27.1 billion tokens.
Read Also: SHIB Metaverse Launches New Tech Trench To Aid Users Into The World Of Tech marvel, Education, And Evolutionary Spectrums
Total LUNC Supply Now Sits Below 6 Trillion As Terra Classic Burns Close To 1 Billion
It is worth noting that the recent 6 days' LUNC burn of nearly 1 billion brings the total LUNC burn to 28.01 billion.
According to the tweet shared by the LUNC Burn, the unofficial community-driven, showing every detail concerning the burn, saying that aside from the number of tokens incinerated, the Terra Classic community members have also staked a whopping amount of 880.4B LUNC. According to the Twitter handle, LUNC staked assets account for 12.79% of the token's total supply.
Read Also: Crypto Users Including Attorney Deaton Slam Jim Cramer For Saying That They Know Nothing About Altcoins Like Solana And XRP.
The CoinMarketCap has again updated the current circulating supply of LUNC to be 5.997 trillion (5,997B).
It is worth noting that since the incident of May's collapse, various platforms have thrown their hands of support for the LUNC network, implementing the 0.2% tax burn deductions on their platform. Binance has retained the position of the highest burner of LUNC tokens with roughly 13.7B of the total 28.01B LUNC incinerated. The world's largest cryptocurrency exchange burned the tokens via the fees obtained from LUNC trading activities on the platform.
Casino To Burn LUNC Soon
Terra classic community hasn't given up on the effort of reducing its token to the target amount, 10 billion LUNC as they are looking forward to the arrival of a new Casino on the Terra classic network that will aid the LUNC burning.
According to a tweet shared by Rexyz saying "9/4 favourite that a new casino will soon be in town supporting Terra Classic and burning LUNC," Harrison wrote. "LUNC might even score for the FIFA World Cup."
In addition to the update released, the independent Terra Classic development group, TerraCVita ascertained the speculation by Rexyz which noted that a popular casino could burn as much as 24 billion Terra Luna Classic in 6 months, almost as much as the entire community has managed to burn in the last six months.
---
Follow us on Twitter, Facebook, Telegram, and Google News