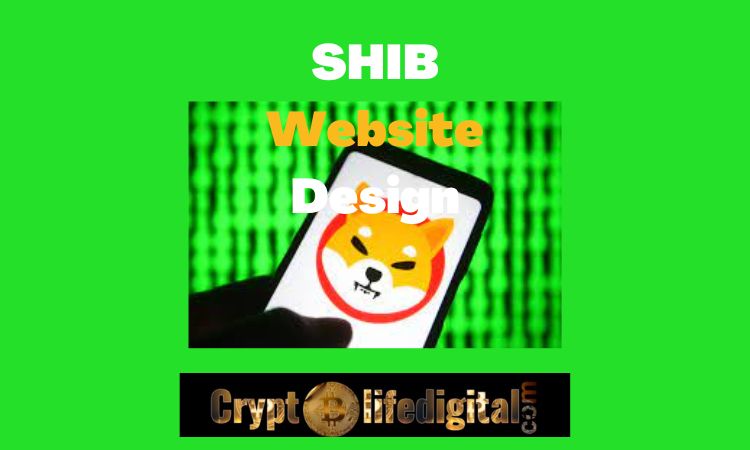 There has been a series of feedback from the Shiba Inu community following the launch of an updated version of the SHIB website. Several members of the Shiba Inu community, including lead developer Shytoshi Kusama, took to Twitter to commend the dev team for the website's new look.
Shiba Inu's Lead Developer Applauds New Website Design
In a recent development, the lead developer, Shytoshi Kusama, praised Trophias and his team for the website's new design and at the same time apologized to SHIB holders on behalf of the website developing team led by Trophias.
Read Also: Terra Classic Burns A Whopping Over 15 Million Over The Weekend
Kusama thinks that the countdown to Shiba Inu's updated website may have misled many into thinking the team was referring to Shibarium, an Ethereum layer-2 scaling network. 
He said; "Please note that I am not responsible for every detail of Shib (i.e. website). So I applaud Trophias and his team for the new design and understand how the countdown could have been misleading. Although not in control of that, I apologize for any confusion. Stay tuned." 
Another user dubbed SHIB KNIGHT, a Shiba Inu influencer, also throw a hand of kudos to the team for the new website design.

Following the various positive feedback, Trophias tweeted saying; "Hey ShibArmy, thanks for the incoming feedback on the website so far! We'll be fixing some mobile issues that cropped up and fixing some embedded PDFs that seem to be just too small to read. Keep the feedback flowing and we'll capture it to improve going forward!"
However, While the ongoing upgrade of Shiba Inu's website has continued to get positive feedback from some members of SHIBArmy, others have slammed the team for the recent confusion caused by the countdown.
Read Also: Terra Rebel Says Terra Classic v23 Upgrade Has Been Delivered
Kusama And Trophias React To Community's Frustrations
It is worth noting that the Shiba Inu community has been somehow frustrated by the delay of the Shibarium and in this view, the Trophias has joined the lead developer, Shytoshi Kusama, to react to the SHIB holders' frustration saying the Shiba Inu team understands the frustration of SHIB holders regarding the delay of Shibarium's launch. 
"As for Shibarium…we understand some may be upset as you were expecting an update on the much anticipated Shibarium. Realistically, we can't launch everything all at once," Trophias said. 
Trophias said the foremost priority was getting a place to share information and other updates, adding:
"The site also is ever evolving and information will be added dynamically and presently at the will of delivery our way. It also conveys the first phase to what we hope will be a sequenced release of productive information to our upcoming release in the coming days."
---
Follow us on Twitter, Facebook, Telegram, and Google News