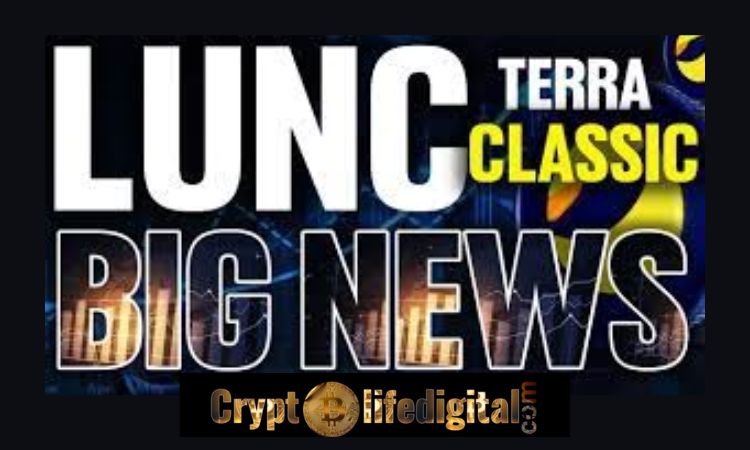 The recent development revealed that the developers at the Terra classic have delivered the v23 upgrade, the Terra Rebel member and Terra Classic core developer Raider 70 mentioned it.
Per the developers, the update which will bring the Terra Classic network on par with other cosmos chains, including LUNAv2, is still in the works.
More also, Raider 70 stated that Edward Kim is working with the Terra Rebels on the budget for the upgrade dubbed v2.0.3
Read Also: TerraCVita Launches Technical Assistance To Support Terra Classic Delegators That Victim Of Hacks
Terra Classic v23 Upgrade Has Already Been Delivered Says Terra Rebel
Furthermore, the same update was also confirmed by the community influencer Classy (@ClassyCrypto_) made this known in a tweet today, sharing a Discord message from the developer. Raider70 said the V23 upgrade was delivered when Edward Kim and an external team of developers re-opened Inter Blockchain Communication (IBC) channels.
Raider 70 once stated in October that the v23 upgrade would make the Terra Classic network Cosmos inter-functionality with the CosWasm upgrade and at the moment, it appears that it is separate from upgrades to bring technological parity.
Read Also: Terra Classic Burns A Whopping Over 15 Million Over The Weekend
It is highlighted in one of the previous posts that Terra Rebels have moved to a paid working model and this will result in a community pool spending proposal when developers conclude the budget for the parity upgrades.
Terra Classic Upgrade To Bring More LUNC Use case
It is worth noting that Terra Rebels has received a total of 937.5 million Terra Luna Classic (LUNC) to make the Rebel Station independent of Terraform Labs' infrastructure.
It is worth noting that following the full Cosmo Interoperability, there will be increased use cases of LUNC available for the holders in the community of Terra classic. This is will be made possible because the developers on other chains could build to accept a wrapped version of the token to attract the building community.
---
Follow us on Twitter, Facebook, Telegram, and Google News