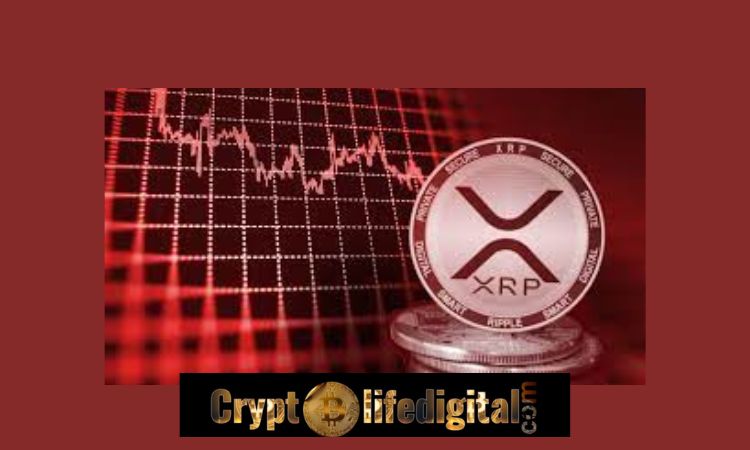 The recent development revealed that the holders' bags within 1 million to 10 million XRP haven't stopped accumulating.
1 million To 10 million bags are holding more XRP
Per the Santiment, there are now a total of 1,617 addresses in this category, holding 7.23% of the XRP supply. According to the crypto analytics firm, these XRP sharks and whales have set new highs for the sheer number of addresses and the percentage of the supply they control.
Read Also: Validator Initiates 100% Burns Of His LUNC Commission.
In the previous weeks, whales have been accumulating so strongly as its total XRP amassed in the past week sits at the over one billion XRP level.
The record revealed the reason for their accumulation to e unknown at the time but notably, that the whales accumulated massively as they expect the market to spike soon and it usually happens, a price surge usually follows accumulation by whales.
Read Also: Shiba Inu Developers Successfully Launch Shiba Inu Website With New Design
It bears mentioning that some in the XRP community expect a big announcement from Ripple in the next few days. Comments from Ripple's chief technology officer David Schwartz in response to Charles Hoskinson attacking XRP fuel these speculations. Schwartz implied that Hoskinson might see things differently in a few days, causing some to speculate that Ripple has a big announcement lined up.
Some analysis has revealed that the coming year might be a bullish one regardless of the present market conditions. One of the XRP proponents and attorney once stated that he expects the judge to give a ruling in the US Securities and Exchange Commission case against Ripple in Q1 2023. At the moment, XRP is trading at the $0.341 price point, down 12.72% in the last seven days.
---
Follow us on Twitter, Facebook, Telegram, and Google News