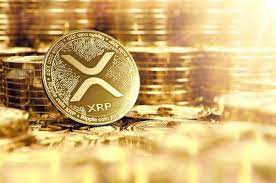 Following the massive accumulation of the XRP, its price action spiked by almost 6%. An unknown whale amassed a total of $500 million worth of XRP on the 16th of September, 2022. The development was shared by CryptoVinco, a cryptocurrency data provider that covers market updates about top cryptos, especially Ripple.
Read Also: LUNC Community Asks Central Exchanges To Implement Tax Burn Proposal On Off-Chain Activities Via New Proposal
After the fat purchase, Ripple's XRP spiked from a 48-hour low of $0.324 to $0.37 at an almost 6% increase as stated by Coingecko.
Per CryptoVinco, XRP appears to be decoupling from the entire crypto market, as the asset's price is up while others continue to decline.
Read Also: Additional 32 Billion LUNC Is Staked In The Past Few days, Sentiment Is Positive
"$XRP seems to be decoupling from the rest of the crypto markets, a mega-whale purchased over $500 million #XRP yesterday while other coins tanked. Do they know something we don't?," CryptoVinco tweeted.
Per data from the whale alert, a whooping 421,219,375 (421.21 million) XRP tokens have been shuffled between cryptocurrency exchanges and unknown wallets some days ago. At the current exchange rate, the funds were worth $379.58 million.
As gotten from the whale alert, these transactions mainly involved Ripple's ODL crypto exchange partners like Bitso and Bitstamp.