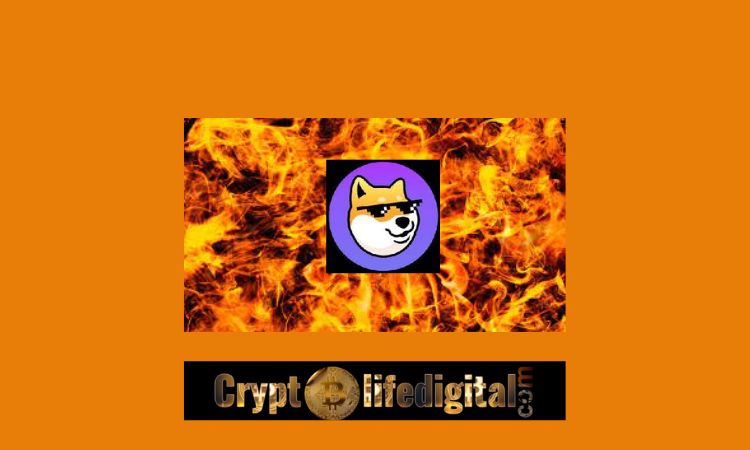 The dogechain team recently revealed that they will be setting on fire 80% of Dogechain which represent a whopping 800 billion DC following the community's vote.
The recent tweet shared by Dogechain shows that the proposed amount of Dogechain has been incinerated. The total burn is worth  $2.24 billion at the current exchange rate.
Read Also: New Whale Purchases A Whopping 3.369T SHIB, Worth $40.80M As Trade Volume Goes Beyond One Billion
800 Billion DC Is Burned
"Important Announcement – 80% Supply Burn Completed. As proposed and voted by the community, the Dogechain team irrevocably destroyed 800 billion DC tokens," Dogechain noted in an announcement. The team also shared the link to the burn.
The recent burn on the Dogechain network stands as the greatest burn ever. According to the burn report, it shows that the burn was completed on October 31, 2022, at 04:20 AM (UTC). 
However, the network said it would update its token metrics to reflect the recent burn. From an initial supply of 1 trillion tokens, Dogechain successfully burnt 726B tokens previously, and the latest burn includes 800,726,256.133 (800.72 billion) coins. The total supply of Dogechain now sits at 199,273,743,867 (199.27 billion) DC tokens.
Read Also: Shytoshi Kusama Says Shibarium Will Be Launching Soon
Dogechain network further noted; "Additionally, due to how aggregators track wallet data, the reported circulating supply of Dogechain tokens was ~32 billion. This data was inaccurate, as a large portion of these tokens were never put into circulation, just moved from their original wallet,"
To get rid of this error, the Dogechain network has to get a total of 18 billion Dogechain burnt away from the supply, which would have the total supply reduced by 58%.
Notably, the Dogechain will ensure that the token is accurately traced by giving the cryptocurrency aggregators new token metrics information.
Dogechain Increases Daily
The dramatic action of the Dogechain to get its token on point is undoubtedly the utmost mindset of the community as they do every of their proposed agenda as fast as possible. The just-concluded burn is being voted for last week and it has been carried out without delay.
The token has been through a lot as many tags it as fake. It is worth noting that in the midst of all these, the token kept doing great as it recently launched its name service, Dogechain Name Service (DNS) and its decentralized governance platform, Dogegress.
---
Follow us on Twitter, Facebook, Telegram, and Google News