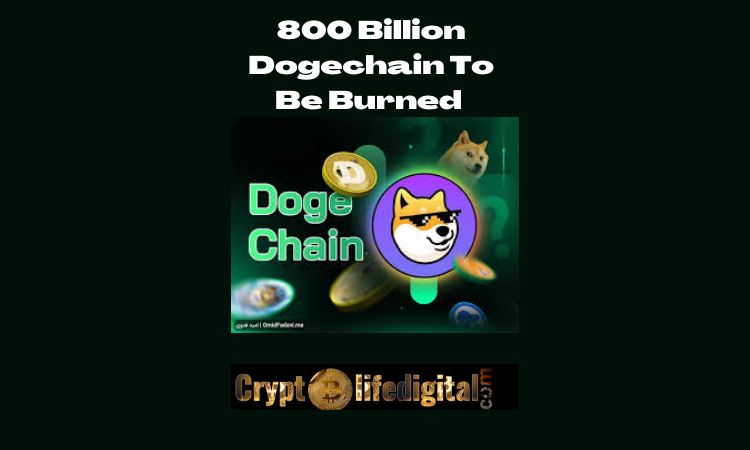 Dogechain has gotten into the business of making the token a better one as the community recently confirmed that it will burn 80% of its total unreleased supply in a few days, the percentage represents 800 billion Dogechain.
It is worth noting the proposal's voting exercise resulted in 99.99% of participants supporting the move to burn a large percentage of the token's unreleased supply. Dogechain noted that a total of 560 million DC were locked, which surpassed the vote threshold.
Read Also: Proposal 6082 Is Officially Live, Users Need To Deposit 1 Million LUNC To Start Voting On Terra Classic Proposal
800 Billion Dogechain To Be Burned
Dogechain noted; "Vote passed – The Great Burn has been confirmed… The event will occur on Oct 31. 800 billion DC tokens will be sent to a burn address,"
80% Dogechain Gets 99.9% Vote
DOgechain confirmed, "With a landslide victory FOR (99.9% YES), the Dogechain foundation will burn 80% of the total unreleased supply of tokens."
Notably, the massive 800 billion to be burned is worth $1.83 billion at the current Dogechain rate. However, there has been a lot of positive impact on the Dogechain price for the proposed Dogechain burned as the token is up 43% and is trading at $0.002296.
How Dogechain Surface And Its Achievement So Far
Surprisingly, the Dogechain came into existence on 16th August 2022. At its inception, it was named the Doge killer. Dogechain has faced much resistance from different angles and despite that, the keeps breaking the ground. For instance, previously announced by the Dogechain, the launch of the layer-2 network unique naming service called "DogeNameService" and also, the network recently launched a network unique naming system dubbed the Doge Name Service (DNS) a few days after this launching of the DNS, the network launched its unique governance platform, dogegress.
Read Also: Yongpu, A Chinese Brand Coffee Industry Selects VeChain Blockchain For Commodity Traceability And Transparency
Two weeks after its launch, DC spiked to an all-time high of $0.004627. At press time, Dogecoin's market capitalization sits at $69.28 million, with a 24-hour trading volume of $27.53 million.
According to the Coingecko data, the coin is currently available to trade in 22 markets, including KuCoin and Gate.io, Huobi, and others.
---
Follow us on Twitter, Facebook, Telegram, and Google News