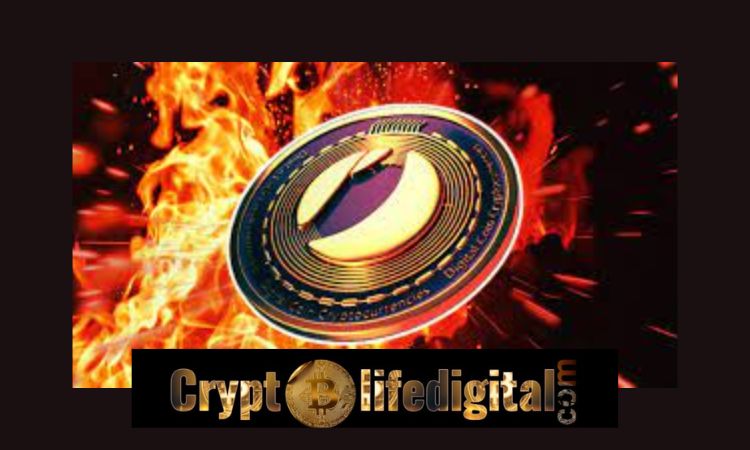 The rate of burning of LUNC has been encouraging over time, the recently revealed that Terra Classic witnessed a massive burn in 14 burns transactions which claimed 40,440,467 LUNC tokens, with a single wallet incinerating up to 25,827,385 tokens in one burn transaction in the past 24 hours.
Terra Classic Burns Over 40.4M LUNC
The 14 transactions were also indexed by the  LUNC Penguins – an unofficial Terra-focused surveillance and data-tracking system developed by Happy Catty Crypto. The transactions, which amounted to 40.4M+ LUNC, were all carried out on Monday, with three massive single burns standing out.
Read Also: Terra Classic Experiences A Burn Of 9.3M LUNC From Two Wallets
the report also revealed that one of the transactions happened on 28th November 28, 2022, which set a total of 25.8M LUNC tokens. On further investigation, it was revealed that the transaction was initiated by the independent Terra validator Allnodes, as it preserves its commitment to weekly LUNC incinerations.
In addition to the above confirmation, Allnodes tweeted the transaction on its official handle, saying that it had set a total of over 25.8M LUNC tokens on fire and noted that its burn engagement will come to an end by the year's end.
Following the first transaction, LUNCDAO initiated a burn of 4.9M LUNC on November 28, 2:29 (UTC). With the memo LUNC-DAO-BURN-37, the transaction appears to have been carried out by another independent Terra validator, LUNC DAO, marking the validator's 37th burn transaction in support of the revival initiative.
In the same premise, the third burn claimed a total of 8.9M LUNC which was reportedly conducted on November 28, 18:13 (UTC).
Read Also: Shiba Inu Community Burns 223.26M In A Week, 22.06M In The Past 24 Hours
Notably, there has been burning a total of over 40 million LUNC tokens after the recent burn cumulation with Binance topping the position of the LUNC burners with a total of 13.7B LUNC burns.
---
Follow us on Twitter, Facebook, Telegram, and Google News