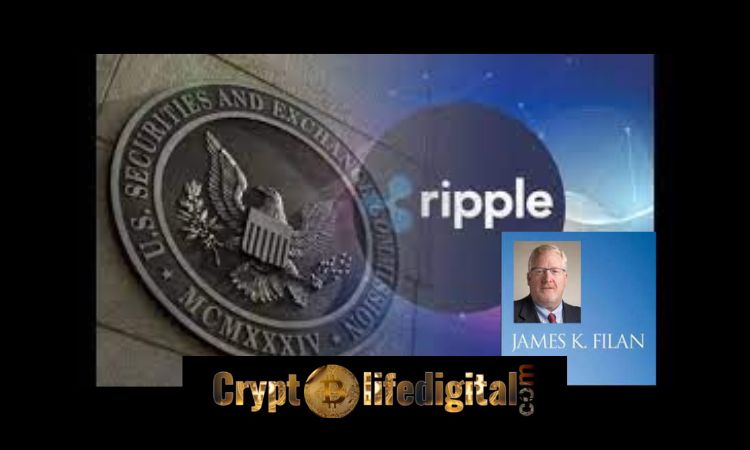 In the recent development, the Former Federal Prosecutor, James K. Filan made it known that the SEC and Ripple have commenced the filing, under seal, their respective summary judgement reply briefs.
Summary Judgement Reply Briefs In The Ongoing Lawsuit
James noted in a tweet; "The parties have begun to file, UNDER SEAL, their replies to the opposition to the Motions for Summary Judgment,"
Read Also: Terra Classic Proposes To Add 50% Of All LUNC Burns To The Community Pool, It Is Currently Under Debate
Ripple And SEC To Meet Tomorrow To Identify Redactions In the Brief
However, the two parties will meet tomorrow to identify necessary redactions in the reply brief as stated in the updated schedule document, which the parties must meet following the summary judgement reply brief filing.
Furthermore, a redacted version of the summary judgement reply briefs will be filed publicly by December 5th following the necessary redactions.
"The public, redacted versions of the Replies are due by Monday, December 5th," he added.
James Filan also said that there is every possibility that access will be granted to the public to see the redacted versions of the parties' replies before the scheduled date, December 5, 2022.
Read Also: SunCrypto, An India's Leading Crypto Exchange, Lists Bone ShibaSwap (BONE).
In a previous tweet, Filan explained that both redacted versions of the summary judgment motions and oppositions were filed days before the scheduled date. According to Filan, the redacted summary judgment motions were originally due on September 19 but were filed on September 17.
"[…] The redacted oppositions were due on October 24 but were filed on October 21. So, expect the redacted replies to be filed early as well," Filan said.
At the moment, the community hasn't gotten access to the redacted version of the replies. In this view, the XRP holders expect the parties to address the amicus curiae briefs filed by non-parties in the lawsuit.
It is worth noting that thirteen out of sixteen filed amicus brief has been in favour of the leading blockchain in the ongoing lawsuit against the United State Commission.
Companies Have Filed Amicus In Favour Of Ripple
Companies like TapJet, I-Remit, Investor Choice Advocates Network (ICAN), Blockchain Association, SpendTheBits, Coinbase, Cryptillian Payment Systems, Crypto Council for Innovation (CCI), Valhil Capital LLC, Reaper Financial, Paradigm Operations, Veri DAO LLC, and Attorney Deaton, On behalf of over 75k XRP holders.
While we have a series of the community filing amicus brief in favour of Ripple, two non-parties which include the New Sports Economy Institute (NSEI) and Accredify Inc (InvestReady), have thrown their weight behind the Securities and Exchange Commission. The Chamber of Digital Commerce chose to be neutral stand in its amicus brief.
---
Follow us on Twitter, Facebook, Telegram, and Google News