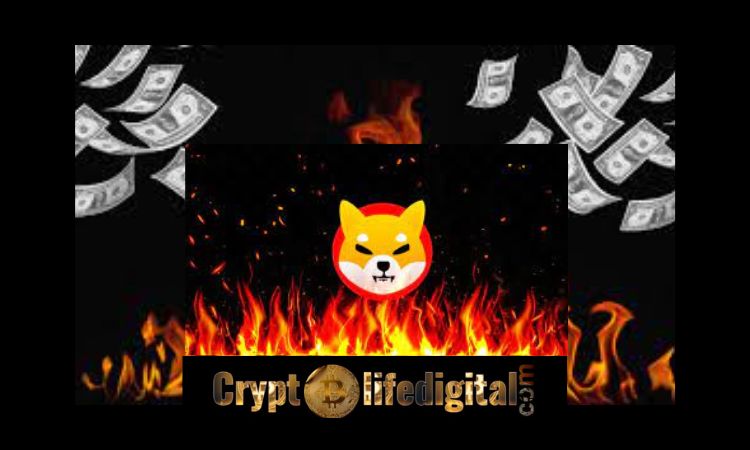 In a recent update, Shibburn.com released the amount of Shiba Inu burnt in November. According to the report, the Shiba Inu Community permanently removed 666,903,322 (666.90M) SHIB from circulation forever via 149 separate transactions in the past 30 days.
Read Also: Ripple And SEC Have Commenced Filing Reply Briefs For Summary Judgement. What Is the fate Of Ripple?
Shiba Inu Community Burns Massively In November
The report revealed that Shibburn.com, Travis Johnson's SHIB Super Store, and 1Cent Token make it to the list of "Top 3 Biggest SHIB Burners of the Month."
In the recent report, it revealed that Shibburn.com makes it to the top of the list of "Biggest SHIB Burner of the Month with the burning of a whopping 127,821,443 (127.82M) SHIB in one transaction.
Following shibburn.com is the SHIB Super Store which occupies the second position with the burn of 105,230,377 (105.23M) SHIB in 4 separate transactions using the SHIB Burn Portal.
Read Also: Terra Classic Proposes To Add 50% Of All LUNC Burns To The Community Pool, It Is Currently Under Debate
It is worth noting that the SHIB Super Store is an individual SHIB Burn Project led by Travis Johnson.
Also, the 1CENT token took third place among the "Top SHIB Burners of the Month." The project sent 51,658,319 (51.65M) SHIB to the dead wallets via four transactions in the past 30 days.
Aside from the massive burn initiated by the community-led initiatives, there has been a massive effort of whales as they transacted with a whopping amount of SHIB. For instance, two major Shiba Inu Whales have accumulated a staggering 507,549,845,605 (507.54B) SHIB, worth $4,694,835 ($4.69M) from Coinbase via two separate transactions.
---
Follow us on Twitter, Facebook, Telegram, and Google News