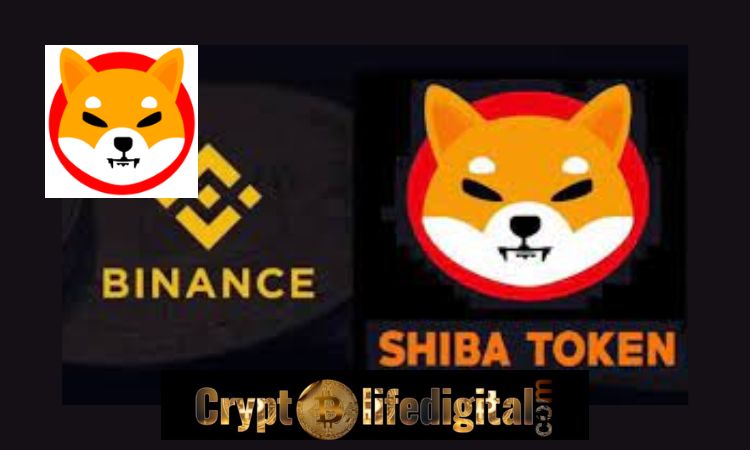 The recent development revealed that the largest crypto exchange, Binance, moved Shiba Inu tokens in a trillion to various external wallets and another exchange. Per Etherscan.io, it was captured that the Binance exchange moved a whopping 1,896,625,902,168 (1.89T) Shiba Inu tokens over the past 24 hours. 
Detail of transaction
Notably, the pocketed Shiba Inu investor named "marsbrothers.eth", moved a staggering 336,292,667,662 (336.29B) SHIB tokens worth $3.07M as noted by the Etherscan.io. The tokens were transferred from one of the Binance-associated wallets, tagged "Binance 15", on December 13 at 09:38 AM (UTC). Despite the massive volume of SHIB tokens moved, the transaction incurred a fee of $1.09. At press time, "marsbrothers.eth" holds 336.29B SHIB.
Another massive transaction was capture by the same website that witnessed the transaction which claimed Shiba Inu worth $704.5K. The funds were able to scoop a whopping 77,000,250,000 (77B) SHIB from a Binance-associated wallet named "Binance 14" on December 13 at 12:38 PM (UTC). Four minutes later, the same anonymous Ethereum whale moved its entire SHIB holdings to San Francisco-based exchange Coinbase. When writing this line, the unnamed whale now holds 0 SHIB.
Read Also: Employers Can Now Pay Salaries In XRP
Binance witnessed a trillion SHIB transfer
Per the Etherscan record, a massive one trillion Shiba Inu tokens were from one Binance-related wallet to another. On 13 December, Binance 28, one of the Binance-related wallets moved a total of one trillion Shiba inu tokens worth  $9.15M to another Binance-linked wallet, Binance 14. In the hours leading up to press time, Binance 14 holds a total of 440,953,653,304 (440.95B).
In the same premise, Etherscan data shows that a Binance-linked wallet, Binance 14, transferred 333,333,327,752 (333.33B) SHIB, worth $3M, to another address owned by the exchange, Binance 15. . As of press time, Binance 15 holds a total of 234.12B SHIB.
Read Also: Terra Classic Developers Successsfull Links The IBC To Osmosis
Cryptocom receives a massive SHIB from Binance
in recent hours, the largest crypto exchange made a transfer that claimed nearly 150B Shiba Inu tokens to a Cryptocom-associated address. The transaction saw Binance 14 move a whopping 149,999,656,754 (149.99B) SHIB to the Crypto.com wallet, dubbed Crypto.com 5.
The recent transaction made the Cryptocom 5 holds a whopping over 20.2 trillion SHIB tokens at the writer's time.
At the moment, SHIB is changing hands at around $0.00000916, up 5.12% in the past 24 hours, according to Coingecko data.
---
Follow us on Twitter, Facebook, Telegram, and Google News