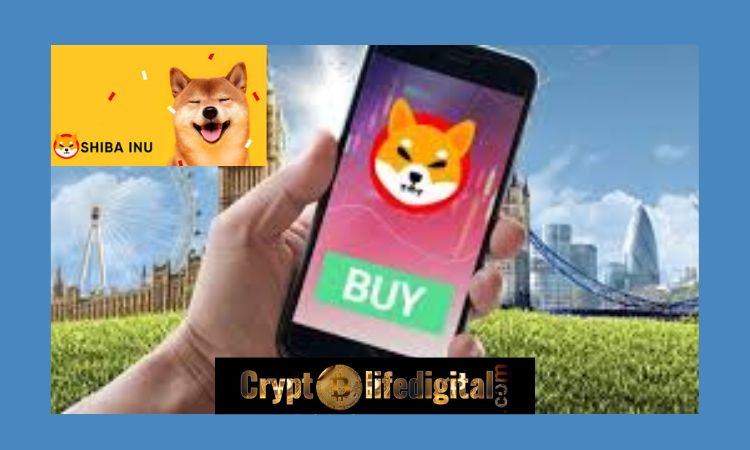 According to the recent development, two large pocket whales interacting with one of the Coinbase-linked wallets dubbed  "Coinbase 10," recently amassed $5,442,787 ($5.44M) worth of Shiba Inu in two separate transactions and accumulated a whopping 555,818,134,743 (555.81B) SHIB.
Notably, the two transactions were initiated a few hours ago. It is worth noting that it has been a usual practice for Coinbase 10 to be involved in a massive transaction of SHIB. Recently, the new brand whale accumulated a whopping 310,684,525,296 (310.68B) SHIB, worth $2,830,336 in one significant transaction executed about 5 hours ago.
Read Also: Terra Classic Community Burns Over 5.6 Million LUNC, 5.4M In A Single Transaction
Two Whales Buy A Whopping 555.81B SHIB
The massive transaction occurred on one of the biggest and oldest cryptocurrency exchanges, Coinbase wallet dubbed "Coinbase 10".
Some hours ago, the large wallet was activated and scooped a whopping 295,881,822,124 (295.88B), worth $2,843,424 ($2.84M) in the first-ever significant transaction.

In the same premise, another whale was captured scooped a gigantic 259,936,312,619 (259.93M) SHIB, worth $2,599,363 ($2.55M) in one significant transaction. The whale came into existence on the 28th of November. At the moment, The wallet now holds $5.11 million worth of SHIB. On November 28th, the same wallet added 272,015,652,211 (272.01B) SHIB, worth $2,720,156 ($2.72M), to her portfolio while performing her first-ever transaction.

Read Also: Virginia-based Luxury Car Now Accept Shiba Inu Via BitPay
Total Hold of the Top 5000 ETH Whales
Furthermore, the WhaleStats revealed that the top 5000 ETH Whales collectively now hold $76,984,166 ($76.98M) worth of Shiba Inu in their wallets.
Total Burns In A Week
More also, the report from Shibburn.com stated that over 126M has been sent to dead wallets through 50 separate transactions in the seven days.
It is no doubt that the community of SHIB has been franked about reducing the circulation of the SHIB to get its price spike. Given this, the Shiba Inu community has been on the lookout to continuously burn SHIB alongside building new projects that add value to the community. Recently, the lead developer, Shytoshi Kusama, gave a clue on the coming Shibarium, saying his focus henceforth is on the Shibarium.
---
Follow us on Twitter, Facebook, Telegram, and Google News