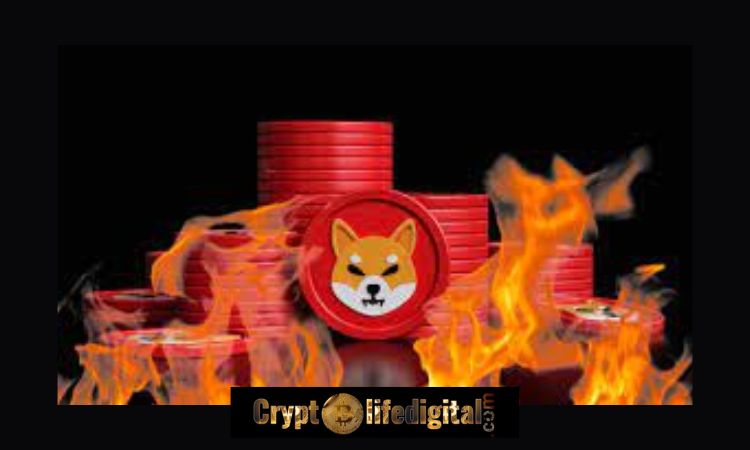 The recent tweet revealed a whopping 302,506,518 (302.50M) SHIB has been burnt in the five different transactions over the last 24 hours.
It is no doubt that the Shiba Inu community has been so much contributing to the reduction of the total supply of SHIB to maintain the price of the asset.
Read Also: Allnodes Releases Endpoints For DApps Lunched On Terra Classic And Those Built On Other Blockchain
Shiba Inu's Burn Rate Spikes Over 29000% As 302.50M SHIB Were Burnt
Following the massive burns, the Shib burn rate spiked tremendously to over 29000% and also the updated data on Etherscan.io mentioned that a total of 297,290,339 (297.29M) SHIB, worth $2,390, to the "inferno" addresses in one massive transaction which was done some hours ago and following the transaction, the unknown wallet was left with no SHIB.
Read Also: Shiba Inu And Crypto Investors Can Now Buy Crypto Assets Using Google Pay And Apple Pay On Binance
Notably, the massive burn has increased Shiba Inu's Burn Rate to 29525.52% in the past 24 hours.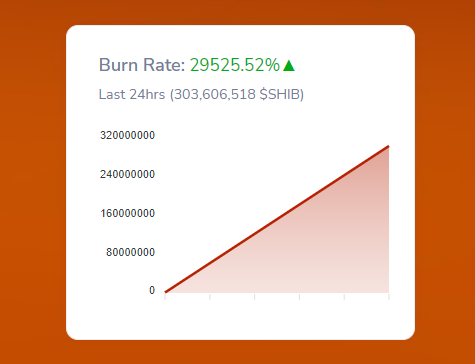 According to a recent post made by the Cryptolifedigital, Kusama gave a clue about the long-awaited Shibarium. He further said that all the essential elements for Shibarium Beta are being aligned and finalized, and the launch is about to happen "very soon."
At the moment, Shiba Inu is trading at $0.0000099, representing a 1.99% increase and its market capitalization has been over 4.8B in the last 24 hours.   
---
Follow us on Twitter, Facebook, Telegram, and Google News