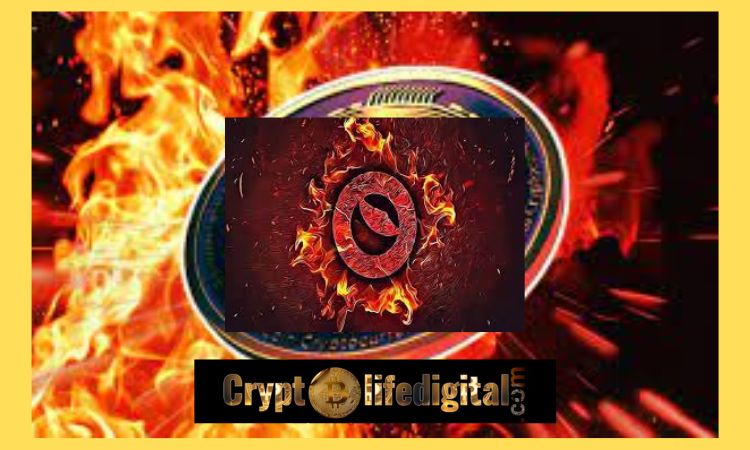 According to the tweet shared by the LunaBurnTracker, Terra Classic supporters burnt over 142 million LUNC on new year's day and consequently Terra Luna Classic (LUNC) burn rate spiked by over 6,900%.
Terra classic Incinerates Over 142 Million LUNC On New Year
According to further investigation, the burn was initiated via two different large transactions.
According to the record, Allnodes set a staggering 123.7 million LUNC on fire in a single transaction, representing over 87% of all the LUNC burns on that day.
Read Also: Shiba Inu's Rate Spikes Over 29000% As Shiba Inu Burns Over 302.50M SHIB In The Last 24 Hours
It took the total LUNC burn from the popular validator to about 344.3 million LUNC, the third most significant contribution to LUNC burns by any validator per data from #LUNCPenguins. It is the sixth-largest burner of LUNC overall.
Following the first transaction, TerraCasino issued the burner post by setting 18 million LUNC to the burn wallet, extending its total LUNC burn to about 42.7 million LUNC. 
The recent tweet shared by Allnodes, a custodial hosting and staking service provider, revealed that an endpoints suite named PublicNode has been released and will provide endpoints for Decentralized Applications launched on the Terra Classic network and those built on another blockchain which includes Ethereum, Polygon, Avalanche, and Evmos.
Read Also: Allnodes Releases Endpoints For DApps Lunched On Terra Classic And Those Built On Other Blockchain
At the moment, the Terra Classic community has launched several burn initiatives since the ecosystem collapse in May last year to reduce the resulting 6.9 trillion LUNC supply. So far, together with support from validators and exchanges, it has burnt over 36.9 billion LUNC, representing over 0.5% of the supply.
---
Follow us on Twitter, Facebook, Telegram, and Google News