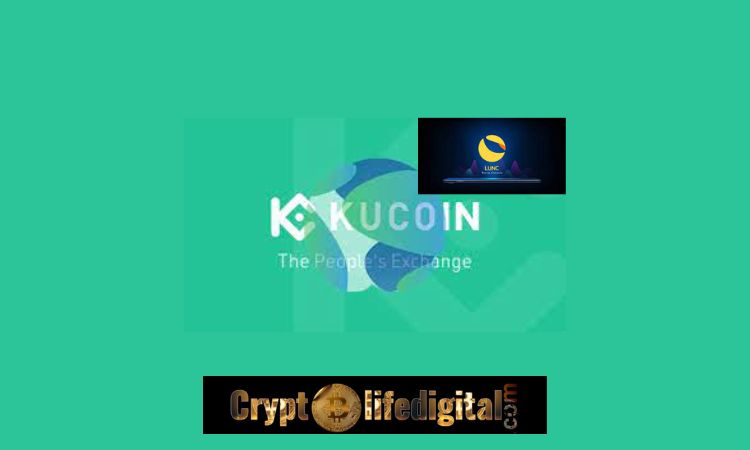 The recent development revealed that the Seychelles-based crypto exchange, KuCoin, gave reasons for undelegated its 48B LUNC staked.
Reason KuCoin Undelegated LUNC Staked
The exchange stated that the reason behind the undelegation was a result not of the change from the pledge node of its internal financial account, it also reassure the users that it will re-delegate the tokens.
The above update came some days following the news of undelegating the 48 billion LUNC tokens which threw the community including the investors into confusion.
Read Also: SEC's Claim Prompts Ripple Community's Responses Including Ripple Counsel Stuart. Detail
This information was revealed by the giant crypto exchange via its official handle which was created for giving updates and for providing the support-oriented query.
KuCoin stated; " Hi, the KuCoin validator undelegated 48b $LUNC because the pledge node of the internal financial account switched. Rest assured that the user's asset is safe. We will continue the pledge after the 14-day lock period. This is a normal node switch."
It is worth noting that announcement came following the concern raised by some of the LUNC influencers Classy, saying that KuCoin undelegated 48 billion LUNC last month without any notice. Classy pointed out worrisome development but found solace because the exchange is also undelegated they're holding on to other assets such as Terra (LUNA) and cosmos (ATOM).
The recent undelegated LUNC has brought back the circulating supply to above 6 trillion as it is currently sitting at the 6.01 trillion level. It is worth noting that the circulating collection has once gone below 6 trillion as updated by CoinMarketCap.
Read Also: Terra Classic Releases Proposal 11243 To Get LUNC Gas Fees Increased. Is It A Plus?
Nevertheless, the relationship between the LUNC and KuCoin remains firm as KuCoin remains one of the active LUNC staking platforms. For instance, last year in September, the exchange staked a staggering 50B LUNC in a day which cause a total 8% reduction in the total supply.
More also, the KuCoin exchange together with Binance sent a  total of 70M tokens on fire. And again recently, the LUNC surpasses Bitcoin and Ethereum on the KuCoin as LUNC becomes the most traded asset on the exchange in September.
---
Follow us on Twitter, Facebook, Telegram, and Google News