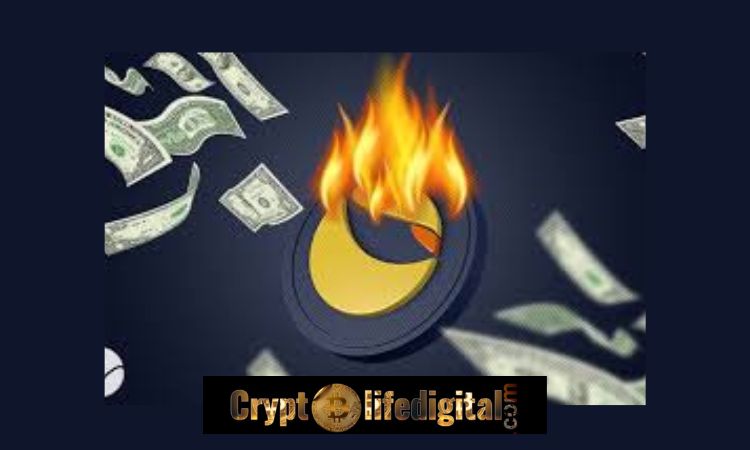 The recent tweet revealed that there the last burns in the Terra Classic made the less than two month's burns sit at 50 million. Just earlier today, a total of almost 12.4 million tokens was incinerated, with newly activated TerraCasino accounting for 8M tokens along with LUNC influencer Classy. The remaining tokens were burned by prominent validator LUNCDAO in two equal transactions.
Read Also: The Shiba Inu's Shibarium To Contribute To SHIB Burn. SHIB Burns Gets More Supports
Terra Classic's Burns Sits At 50 Million Level Over The Space Of 2 Months
According to the data shared by the website that monitors the burn rate of the Terra Classic, Terra Finder indicates that the transaction, which resulted in the incineration of 8,022,430 (8M) tokens, occurred today at 1:58 (UTC).
The memo on the transaction reads; "BettingBurn5x_TerraCasino+ClassyCrypto," signalling a collaboration between Terra Casino and Classy. Moreover, Terra Casino highlighted the development through its Twitter handle today. ". . .this is also our first sponsored tandem burn with this week's guest pyromaniac ClassyCrypto_ helping hold the match," the platform revealed.
Read Also: Terra Classic Developer Proposes To Eliminate LUNC Canonical Repository. Would This Enhance Decentralization?
At the moment, the platform has burned a total of 52.1 million LUNC tokens since its launch nearly two months ago. Out of this figure, 8.1M LUNC were burned from deposits and withdrawals, with 44M tokens burned through its betting volume. 
LUNCDAO Burns Over 4 million
On the same premise, the LUNC validator, LUNCDAO joins the suite with the TerraCasino as it set a massive 4.4M LUNC tokens in two equal transactions of 2.2M LUNC each. The first transaction which occurred today at 1:02 AM (UTC) saw the incineration of 2,235,829 (2.2M) tokens. The second transaction occurred barely a minute later.
It is worth noting that the latest transactions brought LUNCDAO's total burns to 431.5M since it jumped on the burning campaign, making it the fifth largest burner. Also, the Terra commenced its burns a few days after its launch. Its first burn claimed a total of one million as it promised to burn a total of 24 billion in six months.
---
Follow us on Twitter, Facebook, Telegram, and Google News