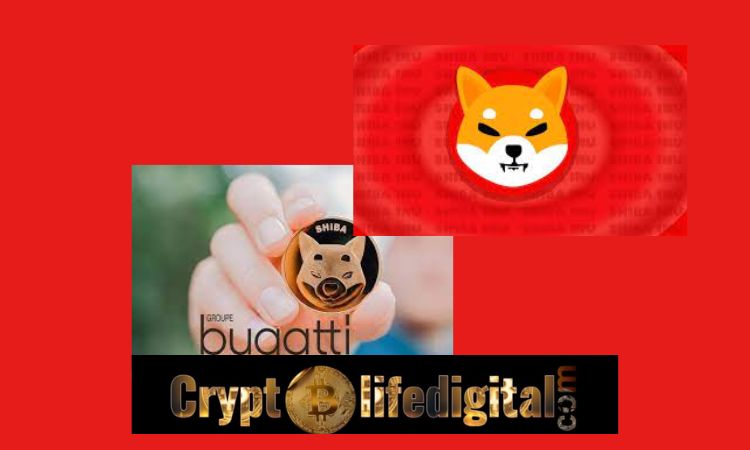 Bugatti Group, the platform that recently initiated a partnership with the Shiba Inu announces a Major Giveaway in collaboration with the Shiba Inu team.
Per the statement, people who are fans of Shiba Inu have an opportunity to win a prize that includes one Shiba Inu token x Bugatti NFT and custom-made cross-body luggage valued at $300.
Read Also: TerraCVita's Project, Terraport Promises To Burn LUNC. See How
It is worth noting that the group is a prominent and top manufacturer and supplier of branded luggage, handbags, and bags. The group formerly initiated a partnership with Shiba Inu on January 14, the Bugatti Group held a special event in collaboration with the Shiba Inu team called the "mint party"  the partnership saw the Bugatti Group introduce a collection of NFTs and physical items for the Shiboshis NFT genesis holders. In the event, the Shiba Inu made history once again as its unique NFT mint collection sold out in less than two minutes.
Read Also: Shiba Inu's Shytoshi Hints At The Shibarium's Survival Capacities. Check It Out
How To Participate In The Giveaway by Bugatti Group
Individuals must follow the official Twitter account of the Bugatti Group, retweet, like, and tag two of their friends in a specific post
They must set a reminder and attend the upcoming event called "Web 3 with Bugatti Group" on January 19th.
Notably, the event is designed to be an enjoyable one as it will feature giveaways, like music, and other activities. Following the recent development, there has been a rain of joy and positive reactions from the stakeholders in the blockchain industry.
---
Follow us on Twitter, Facebook, Telegram, and Google News