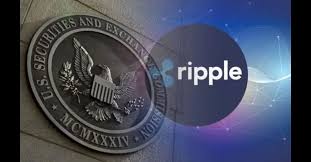 Following the approval of Magistrate Analisa Torres for Ripple and SEC to go ahead with filing of the motions under seal regarding the summary judgement, the Ripple defendants filed under seal their motions for summary judgement and a memorandum of law in support of the summary judgment.
As seen in the document, Ripple also filed a Rule 56.1 statement, 106 exhibits, and a declaration of a statement made by Michael K. Kellogg, the prominent American author.
Read Also: Binance Owned Trust Wallet Announces Its Support For Solana dApps
On the same premise, the SEC also filed its motion for summary judgement against Ripple and individual Defendant under seal and more, US commission filed a sealed copy of the declaration attributed to Daphna A. Waxman, a senior legal rep of the SEC's Enforcement Division's Cyber unit. Additionally, the SEC filed under seal approximately 400 exhibits as counted by attorney Filan.
Read Also: VALR, A South Africa-Based Exchange To Add Support For Shiba Inu On Sept 13th
A US defence lawyer stated that the SEC also filed a memorandum of law supporting the summary judgment and Rule 56.1 statement, alongside declarations from Jorge G. Tenreiro and Ladan F. Stewart.
In the space of a month after the filing of the redacted version, the two parties will fill replies to each other's SJ submissions while in the mid-November, both parties will file the final comments to the replies and after this, SJ will be fully briefed and waiting for Magistrate Analisa Torres's decision which will take a few months.
A Redacted Version Of the Brief To be Filed On 19th Sept
It is expected for the parties to file public, redacted versions of the briefs in support of the summary judgement motions on the 19th of September, 2022 as shared by attorney James K. Filan.
According to the document recently released, on October 18th, 2022, Ripple and SEC are requested to file opposing individual party's summary judgement motions under seal while the parties will meet two days after to identify possible redactions in the opposition before public redacted versions of the opposition briefs on October 24, 2022.
Also, after the filing of the Sealed version in the mid-November, the two parties are requested to meet and confer to identify possible redactions sought by each side two days later On November 21st, 2022, the parties (Ripple and SEC) will file publicly redacted versions of the reply briefs to summary judgements.