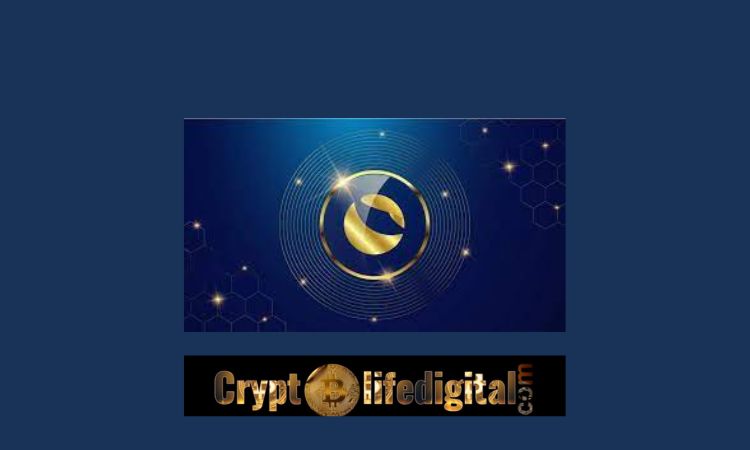 In a recent tweet shared by reXx, a member of Terra Rebel, noted that the long-awaited current circulating supply of the Terra Luna Classic has now been updated on the CoinMarketCap.
Although the Crypto Classy confirmed that the updated amount is a little above six trillion which was not agreed with by the Terra classic community as they expect the current supply of the Terra classic to have gone below the six trillion points.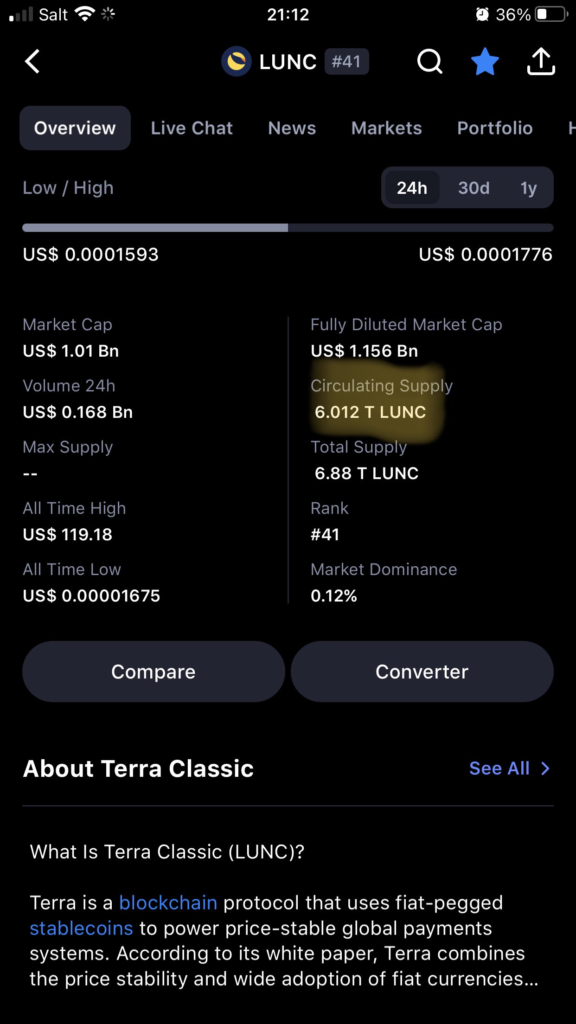 Terra Classic Circulating supply Is Updated To Be 6.012T LUNC
It is worth noting that the tweet shared by reXx revealed that the updated metrics are now on the CoinMarketCap.
Read Also: Whales Move A Whopping Over 259 Million XRP, It Spikes 10% In The Past 24 Hours.
"For those who have been patiently waiting, the #LUNC supply on CMC is officially updated."
The update on the CMC was taken as the latest supply of the Terra Classic, revealing the ceaseless effort of the community to make sure that the supply in circulation is drastically reduced until they make the set goal of 10 billion.
It is worth noting that working towards this target, the community has strategized many mean such as designing a proposal that will allow them to burn 1.2% of every transaction which was later reduced to 0.2%.
There are some other ones like launching the lottery game which also contributes to the community burn while rewarding the emerging winners.
The update by the data tracking platform underscores the efforts of the Terra Classic community to rebuild the network and reduce the LUNC supply. It shows the LUNC circulating supply as 6.012 trillion compared to the 6.88 trillion on platforms like CoinGecko.
Read Also: New Whale Accumulates Over 290 Billion SHIB In The Past 24 Hours, Shiba Inu Community Burns Over 43M, SHIB Spikes 2.97%
Community Expects Greater Reduction
Following this massive reduction, some of the community members seem to be expecting a greater reduction than what came out. for instance, the #LUNCPenguins website built by community member StrathCole puts the LUNC circulating supply at 5.68 trillion, while @LUNCBurn_13, an unofficial LUNC burn tracking Twitter account, puts it at $5.96 trillion.
Notably, The community has burned over 27 billion LUNC since it took over the chain with the help of Binance and other support groups as covered by Cryptolifedigital.
There has been a lot of LUNC staked as means of getting the total supply reduced. the re-introduction of staking has seen the staking of over 870 billion tokens, more than 13% of the supply, per a tweet from @LuncStaking_Bot minutes ago, further reducing the circulating supply.
---
Follow us on Twitter, Facebook, Telegram, and Google News