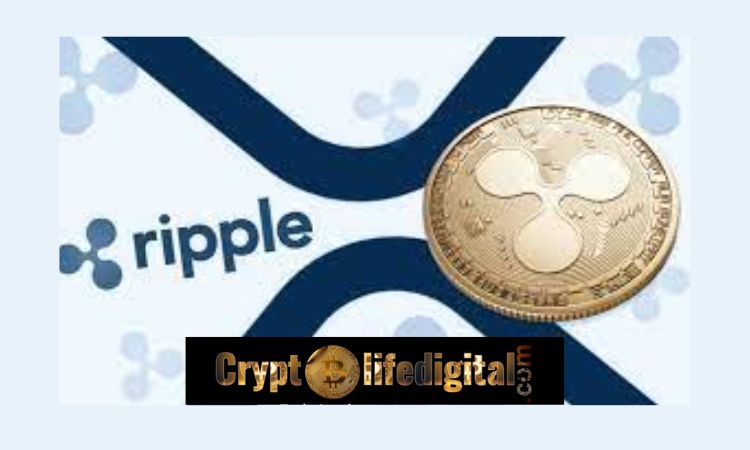 The recent development showed that the leading blockchain company, Ripple, posted two job vacancies for its Toronto office. The update came earlier today, saying that the Ripple blockchain company wants to hire a Senior Director of Engineering and a Senior Staff Software Engineer.
Read Also: Terra Classic To Lose Terra Station Support As It Prepares To Onboard Onto The Rebel Station Wallet: What Could Be The Result Of This On LUNC?
Ripple Posts A Job Vacancies
Ripple described the vacancy as the job of a lifetime. Per the announcement, the engineers will contribute immensely to the firm's effort to develop scalable and robust solutions for its growing clients.
As stated on the official website where the vacancy was declared, it made it known that both positions are available at the company's office in Toronto, Ontario, Canada
The announcement stated that the new Senior Director in an Engineering role would lead the company's teams to deliver optimal liquidity for customers in a scalable, robust, and cost-effective manner.
Ripple noted; "You will mentor, lead and grow a team of Applied Scientists, Engineers, and Technical Program Managers building our liquidity and trading platforms that power Ripple's payments and crypto liquidity products,"
Read Also: Two Large Whales Scoop A Whopping Over 555.18B SHIB
Furthermore, the new employer will stand to make provisions in terms of the scientific and technical leadership for Ripple's forecasting, planning, routing, risk management, etc.
The Ripple standard for the position as stated on the website is that the person must have experience building high-performance, data-intensive trading software. The new hire for this role will deliver reliable and low-latency services for effective decision-making.
Per the announcement; "We are looking for a seasoned software engineer to join our team building liquidity services at Ripple. Our liquidity platform and products enable businesses to offer crypto trading services to their end customers and are a key part of Ripple's strategy to simplify access to crypto liquidity for enterprises,"
Ripple employs people even in the midst of a bear
Taking people in for work and creating vacancies has been a habit of the leading blockchain even when the market is not good coupled with the stress the United State commission is taking the company through.
Recently, In October, Ripple announced a vacancy for a full-stack engineer. Headquartered in San Francisco, Ripple has offices in different cities, including Toronto, Singapore, and New York. Also, in June, Ripple announced its plan to hire 50 engineers for its Toronto office.
---
Follow us on Twitter, Facebook, Telegram, and Google News