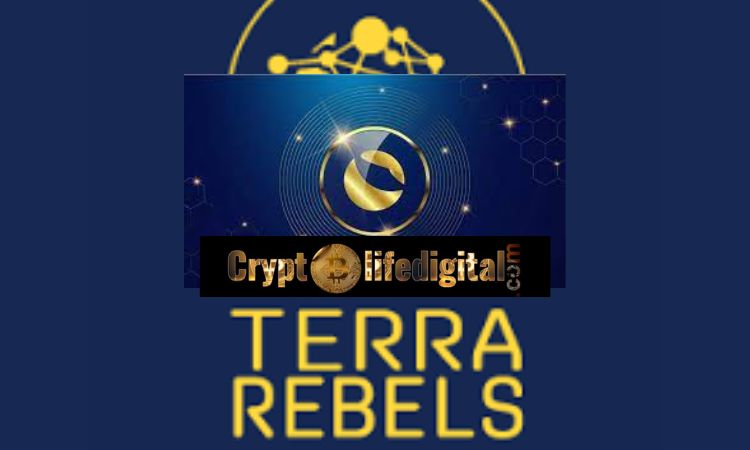 In a recent development, Terra blatantly declared that it will henceforth manage its Rebel Station wallet and cease from providing support for the Terra Station wallet.
Recall, the update was first brought yesterday by the community influencer and network validator Classy, saying that Terra Rebels have handed over the support of Terra Station to TerraCVita, another independent developers group.
Read Also: Rippe Posts A Job Vacancies Despite The Unfavorable Market. What Can You Say On The Confident Of Ripple?
Terra Classic Moves From Terra Station To Rebel Station
The update was confirmed in a tweet shared by the @reXxTerraRebels, AKA reXx, saying that "Terra Rebels will no longer be updating Terra Station moving forward"
It is worth noting that decision came after the risks of Terra Classic's dependence on Terraform Labs' infrastructure came to the fore as continued Terraform Labs support of Terra Station was threatened recently and following this, the TFL also threatened to end the Terra Classic's Station support by 15th of December.
Like Terra Rebel has always wanted to make the classic chain as much as non-dependent as possible from Terraform Infrastructure, the ongoing occurrence may have a better explanation for it.
Buttressing the above statement, the Terra Rebels has been working to make the Rebel Station independent of TFL infrastructure. The recent proposal revealed that the developers' group submitted a budget of $150k to cover two months of work to achieve this fully. Per tweets from the developers yesterday, they have already integrated TFL independent endpoints for the Rebel Station using Terra Rebel LCD clusters instead of TFL LCDs.
Read Also: Terra Classic To Lose Terra Station Support As It Prepares To Onboard Onto The Rebel Station Wallet: What Could Be The Result Of This On LUNC?
Furthermore, Edward Kim, one of the Terra Classic core developers, tweeted yesterday clarifying the state of things and urging members of the Terra Classic community to avoid vilifying groups within or outside the network. According to the developer, the network should move onward using this time to learn and fix things.
However, the recent update has not pleased some of the community members as they believe that the Terra Rebels may be acting badly.
---
Follow us on Twitter, Facebook, Telegram, and Google News