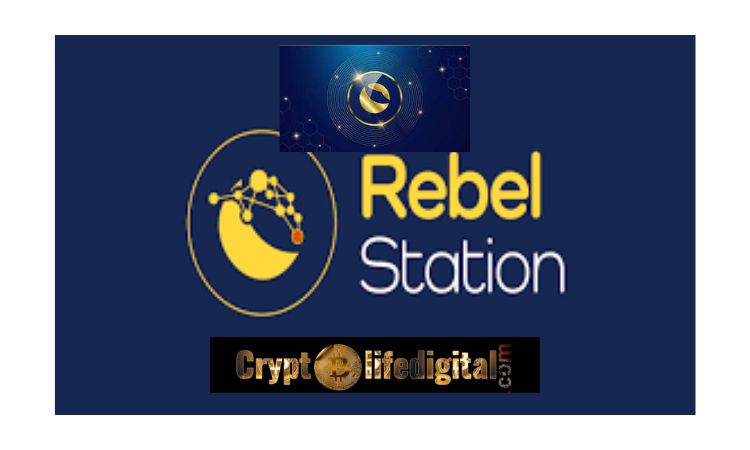 The recent development revealed the need for the Terra Rebel to incorporate its newly launched wallet and on this same premise, the Terra Rebel to onboard onto the Rebel Station wallet by December.
The same update was also confirmed by Terraform Labs as stated tweeted by the crypto influencer, Classy, saying; "BREAKING: Jared TFL Confirm LUNC NEEDS to onboard onto the Rebels Station wallet by December 15th."
Read Also: Two Large Whales Scoop A Whopping Over 555.18B SHIB
Terra Rebel To Onboard Onto Rebel Station On Dec 15th
Furthermore, a Discord message from Terra Rebels admin ClanMudhorn shared by Classy explains why, saying that for Terra Classic to be supported on the new Interchain Station, Terra Classic has to change its wallet prefix, which it shares with LUNAv2.0 by December 15.
TFL says the move is necessary as it will use wallet prefixes to identify which chain to send transactions to on the wallet, which plans to host several Cosmos chains.
Also, the Terra Rebel Admin said that it is a big task as the network never did this before and the time duration for the whole process will take at least six months.
Read Also: Terra Classic Community Burns Over 5.6 Million LUNC, 5.4M In A Single Transaction
In this view, the Terra Classic could be forced off Station and notably, Jared explained in response to Classy, while this is the likely outcome, TFL is still working to find alternatives.
It is worth noting that Classy and Terra Rebels believe the only way out is to transition to Rebels Station. Given this, the Terra Rebels have launched a community spending proposal to separate Rebel Station from TFL infrastructure to maintain Terra Classic's wallet access.
According to the proposal, it is required to take a couple of months and cost a sum of $150K and more also, Terra Rebel says there will be further spending proposals about the Rebel Station.
While it may prove inconvenient for some and would put a dent in the Terra Classic community pool, Rebel Station still provides a familiar user interface to Terra Station, as highlighted by Jared.
Users' Transition Of Wallet Is Made Simple.
As reported previously by Cryptolifedigital, it was made easy for the users to take their wallets to the Rebel Station simply via the mnemonic phrases or seed phrases or by importing the private keys.
At the moment, the Rebel Station is available on the web, on desktop, and as a chrome extension while the mobile version is under development.
While the Terra Rebels initially planned on moving the network away from TFL infrastructure, this certainly speeds up the timeline. Jared asserted that TFL only knew this change was necessary on November 26.
---
Follow us on Twitter, Facebook, Telegram, and Google News