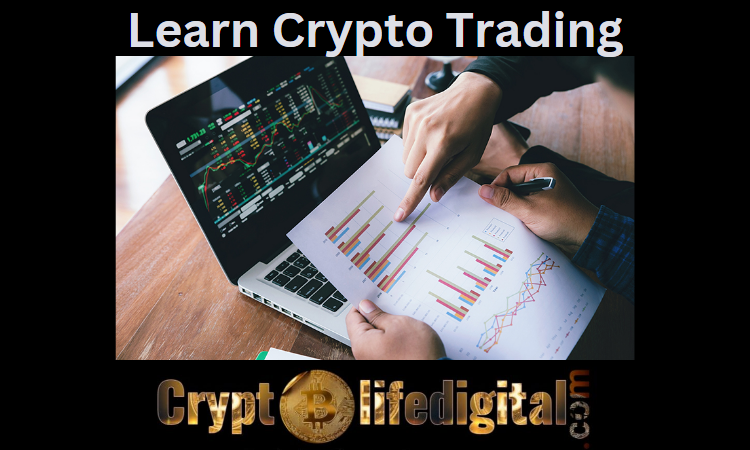 The Crypto market is a place that is filled with uncertainty, from the inception of the first cryptocurrency in 2009 when crypto activity came to light till date. Digital asset enthusiast has witnessed fluctuations in the prices of cryptocurrencies and they have come to embrace the inconsistency in the crypto space. This article gives tips on some steps to note before starting cryptocurrency trading.
Research on crypto trading
One of the mistakes beginners make is starting crypto trading without knowing the pros and cons of the crypto market, it is recommended that you do thorough research before starting trading. Even in the physical world, it is said that "he who fails to plan, plans to fail" what this means is that a trader who focuses on marketing strategy always gets a good profit in the end. Research how Crypto Fear and Greed Index works and use it to your advantage.
Read Also: Extreme fear persists as bitcoin strives to recover
Create an Exchange Account
There are many exchange wallets in the crypto world; an exchange is used by a trader to trade, it is a platform provided for traders that enable them to carry out their trading activity, to become a trader you must have an exchange account, regardless of the type of exchange you choose, the process is the same, you must start with opening an account, after creating your account, you will be required to complete you KYC registration, KYC (know your customer) registration helps to verify your identity.
However, there are anonymous exchangers that allow users to trade without KYC registration.
Fund Deposit
After completing your KYC, the next step is to make your first deposit into the exchange, the first deposit should be an amount that will not affect your financial strength, it is recommended to deposit an amount that you can spare, this is because of how volatile the crypto market is.
There are different methods that explain how to deposit into your exchange, it can be through the credit card transaction option; which is done by using your credit card to send money into your exchange wallet, through fiat or bank deposit; this is done by performing a physical deposit to the bank account the exchange company will provide, or through cryptocurrency deposit; this is done by sending funds from an external wallet to the exchange you intend to use for trading, to do this, you will copy the address of the exchange you intend to use for trading and paste it as a recipient on the wallet you want to send from. When this is done, the money will be added to your exchange account.
For instance, you can copy your Binance wallet address and use it to receive Ethereum in the Roqqu wallet, once the transaction is confirmed on the Roqqu wallet, your Binance wallet will be credited.
Read Also: Binance Owned Trust Wallet Announces Its Support For Solana dApps
Start Your First Trade
After choosing your preferred digital asset and researching it, place your first order, to do this, set a 'buy order at a specific price' and wait for the marching of the order.
If the sell order resonates with your set order, the exchange automatically matches your order, which completes the transaction.
Before you start your first trading, be ready to experience the flexible nature of the crypto trading market.
Conclusion:
A beginner is expected to read recursively before going into trading. Trading as an aspect of cryptocurrency is different from other aspects, this is because, unlike all other areas, trading involves high-risk levels. The create of losing money in trading is higher than it is in other aspects of crypto. Therefore, it is important to research a certain level of satisfaction before starting. Aside from researching, you need to possess critical thinking ability and a strategic mindset.
---
Follow us on Twitter, Facebook, Telegram, and Google News