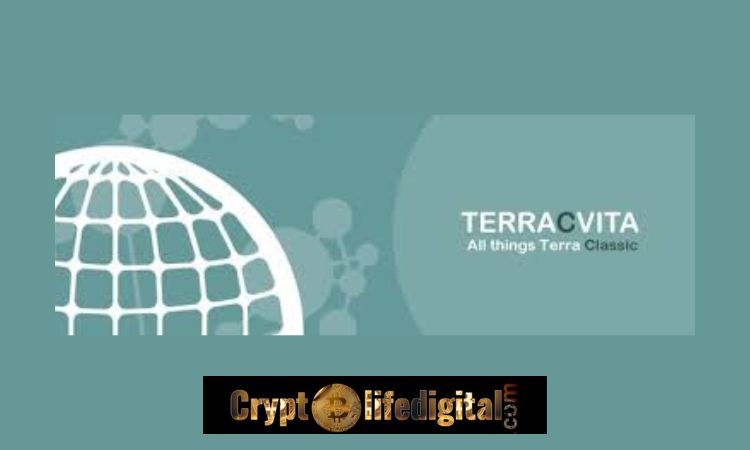 The effort of the TerraCVita has been so imminent following its partnership as it has successfully raised funds of $1 million in support of its decentralized finance project named Terraport.
TerraCVita Raises 1 million in support of Decentralized Finance Project
"It was reported a few days ago that a project on Terra Classic received a massive $1m in funding," TerraCVita wrote. "We cover the LUNC moon to say @TerracVita achieved our target funding in our first Private Sale for our new defi platform 'Terraport' which includes the new Terra Community DEX."
Read Also: Shibburn Rate Spikes 2436.34% As Over 37 Million Is Burned Over The Last 24 Hours.
Specifically, the project includes the long-awaited Terra Classic decentralized exchange (DEX). It is worth noting that one of TerraCVita's partners, TerraCasino, which recently vowed to set a total of 24 billion on fire, once stated this development on New Year's Eve, saying that it was yet to receive full detail of the deal.
TerraCasino's announcement threw the community into an ocean of joy as they congratulate their achievement. While some of the community have congratulated for such a milestone, Some were calling for details on the massive deal.
Read Also: Terra Classic's Validators Burns A Total Of 12.4 Million Making Its Total Burns In Less Than 2 months Spikes To 50 Million
The independent Terra Classic development, TerraCVita, gave a clue on the Terra Classic decentralized exchange last October. More also, the group ascertained to the community that development was on track, hinting at a presale launch in the following weeks. Senior TerraCVita member Rex Harrison AKA Rexzy (@RexYellerBelly), has hinted that the DEX will burn Terra Luna Classic, calling it a "furnace," in a November tweet.
As reported by Cryptolifedigital, the developer confirmed a close launch date, saying that it would launch in the first quarter of 2023.
Notably, the TerraCVita has established a series of development on the Terara Classic network. For instance, it recently replaced the Terra Rebels as the maintainers of the Terra Station for the classic chain.
---
Follow us on Twitter, Facebook, Telegram, and Google News