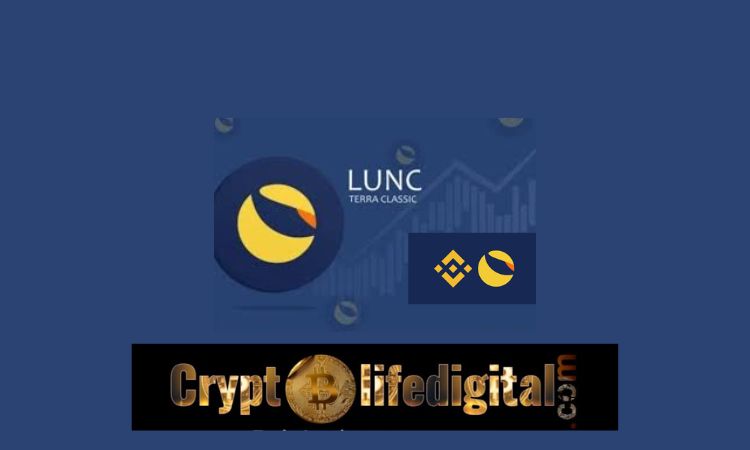 In a recent tweet shared by the Crypto Influencer Classy, saying that the re-minting in the Terra classic (LUNC) network has been put to a stop. Recall that the Binance exchange has to suspend its LUNC burn process till march 1, saying that it doesn't like its burn amount to be reminded.
Terra Classic Proposes A Halt To LUNC Re-minting
Given this, Proposal 11242 was passed to stop the reminting and over time, the proposal attracted over 66% of the network's voting power, with 95.98% voting in favour. Consequently, the network will no longer re-mint 10% of all LUNC burns at the end of each epoch.
Read Also: Shiba Inu Unveils Partnership With Bugatti Group With A lot of Details
Another proposal which stands as the second part of proposal 11242 was once released which pushes to increase Terra Classic fees by 500% to compensate for the lack of burn tax seigniorage and fund the community pool. Recall that 50% of the collected gas fees are sent to the community pool at the end of each epoch.
Per a recent YouTube video from Crypto King, another community influencer, proposal 11243 has also passed the pass threshold. As highlighted by Crypto King, proposal 11242 is vital to the Terra Classic network's relationship with Binance. 
As recently reported how Binance put all its LUNC burns on hold till it receive an assurance that the Terra Classic network would not be mint.
Consequently, with proposal 11242 passing, the exchange should continue its LUNC burns by March 1, as promised. Notably, the crypto exchange will only burn 50% of all LUNC trading fees going forward instead of the original 100%.
Read Also: SentBe, Ripple's Partner, Launches An International Money Transfer Service In United State.
Furthermore, the community of Terra Classic beckons on Binance to remove the LUNA warning label from CoinMarketCap, its crypto data feed platform. According to vocal influencers, the LUNA face lift would aid the recovery of LUNC as well.
Binance Leads The List Of LUNC Burner
In the quest to reduce the LUNC from its staggering amount to a minimal value, the community have strategized some process that will aid the reduction of the Terra Classic from over 6 trillion to a minimal level
At the moment the community has set over 37 billion into the fire with Binance leading the list of LUNC burners, burning over 20 billion in trading fees.
---
Follow us on Twitter, Facebook, Telegram, and Google News