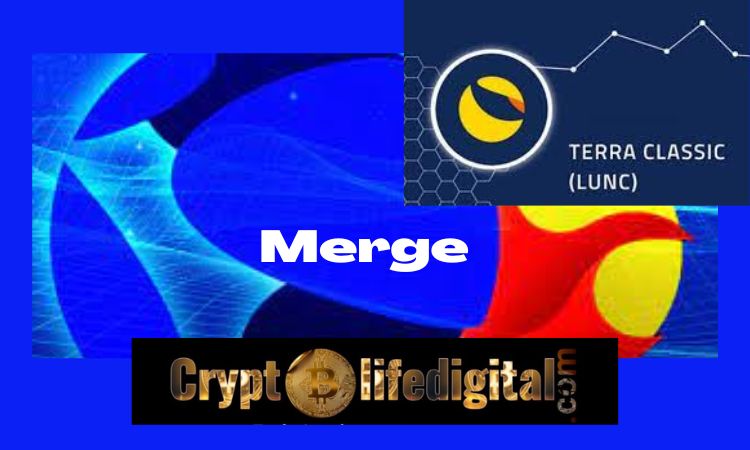 One of the Terraform Labs staff made this known in a yesterday tweet that the Terra Classic network can not merge with the new Terra chain on a protocol level.
Per the Terraform Labs staff, both are independent blockchains, and developers can not change that. However, he points out that if the community wants cooperation between developers of the separate blockchains, that is already happening.
"… it's really about what you mean by 'merge'," Jared wrote. "They are sovereign chains. You can't change that factor."
"If you mean you would like developers to work together, that is happening. That is feasible."
Read Also: Terra Classic (LUNC) Regains Its $1 Billion Market Capitalization, Having a Spike of 13%
It is alarming that the merging of the two blockchains ended in an unpalatable way, having over 15,000 tweets reacting to the update.
However, the merge narrative is not new within the Terra Classic community. LUNC DAO, a network validator and community influencer who has built a reputation as a vocal supporter of Terra founder Do Kwon and TFL, has been one of the biggest drivers of the narrative. Yesterday, in a long thread, the validator clarified that the idea of a merge was never literal.
Terra Classic Community React To The Merge Idea
While the idea is faced with a lot of opposition, some proponents like LUNC DAO have often posited that the success of both blockchains is intertwined. This is because many believe that the classic chain has a budding community that the new chain lacks, while the new chain has the development activity that the classic chain lacks. Consequently, proponents of technological parity between both chains believe that builders on the Terra chain would want to also deploy on the classic chain to attract its large user base.
Read Also: Users Can Now Track Shiba Inu Easily As Twitter Launches A Price Graph For The Asset
The reason for the high resistance faced by the idea of the merge was because many within the community had lost faith in the once charismatic Terra founder and TFL, either holding them culpable for the TerraUSD (UST) de-peg that led to the ecosystem death spiral that wiped out at least $60 billion in investor funds or holding grudges against Do Kwon for opting to divert attention to a new chain.
Following the opposition, the audit was released from the Luna Foundation Guard explaining how the Bitcoin reserve was spent to defend the UST peg and reports of an open investigation into FTX's Sam Bankman-Fried's role in the de-peg event, angst against Do Kwon has considerably declined.
---
Follow us on Twitter, Facebook, Telegram, and Google News