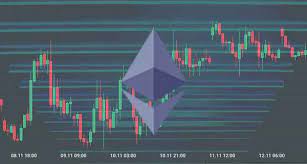 According to the tweet by Nethermind (Ethereum's developers), he confirmed the successful completion of the final requirement, the shadow fork 13 which is highly required for the merge.
Shadow Fork 1 Was Implemented On April 11th, 2022
Recall, that the shadow fork aid developers in stress test synchronization assumptions to ensure the network in the course of the Ethereum upgrade. As far back as April 11th, 2022, Ethereum developers launched and implemented the Shadow fork 1.
Read Also: SpendTheBits Is launched On The XRPL To Allow Faster And Low-Cost Bitcoin Transaction With Merchants, Who Accept Bitcoin As A Payment Method
It is worth noting that the 13th shadow fork came after almost six months after the first shadow fork, the last shadow fork — was successful, signalling the readiness of the network for transforming from the current Proof-of-Work to Proof-of-Stake.
Facts About Shadow Fork
It is also worth noting that the testnet permits Ethereum developers to practice running nodes deploying contracts and testing the infrastructure, among other functionalities.
It also allows the developers to gauge the implications of network upgrades before they happen. As part of the upgrade, the community needs to update their Ethereum clients and run the combination of an execution layer and consensus layer.
Google Has Made A Countdown Timer For Ethereum Merge
Interestingly, A countdown timer has been made for Ethereum Merge on the world's largest search engine, Google. Ethereum enthusiasts can now keep track of the exact date the Merge is expected to go live when they search "Ethereum Merge" on Google.
Read Also: An additional 6 Billion Plus LUNC Was Staked Making The Total Staked To 534.29 Billion LUNC
Aside from the countdown timer for the merge deployment, ETH investors can also see other details about the upgrade, including Ethereum hash rate and Merge difficulty.
The biggest update waiting for in the Ethereum chain and most of the crypto industry is undoubtedly Ethereum merge. The idea of merge came as an attempt to cut down on energy wastage in the course of operating the current Proof-of-Work.
Ethereum is reported to be expected around September 13 and September 15, 2022.