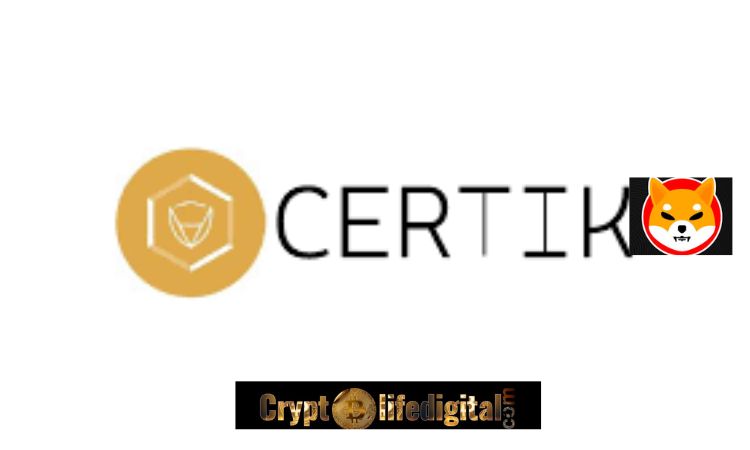 It is worth noting that while Shiba Inu is breaking ground in the development, and building of projects, the network has also worked on its security as noted by the CertiK security Leaderboard to secure the integrity of the community.
Per CertiK's data, Shiba Inu obtained a trust score of 93%. Shiba Inu is only behind Ethereum scaling solution Polygon in the CertiK security Leaderboard. The cryptocurrency is ranked ahead of other top cryptocurrency projects such as Aave (AAVE), ApeCoin (APE), Decentraland (MANA), PancakeSwap (Cake), and Axie Infinity (AXS).
Read Also: Onus Finance Now Lists BabyDoge Coin On Its App
CertiK Once Rated Shiba Inu
It is worth noting that this second-time CertiK security will be rating the Shiba Inu network as once rated in May 2022, when CertiK rated Shiba Inu's decentralized exchange ShibaSwap as the second most secured crypto project.
Shiba Inu has three honours from CertiK asides from the recent one. CertiK gave Shiba Inu the Top 10% trust score and the top 10% watch listed.
"The Trust Score delivers the simplicity users need to make informed decisions," CertiK said in a recent tweet.
More also, CertiK once rated the Shiba Inu as the most popular cryptocurrency on CertiK's security Leaderboard which was followed by the LUNC.
CertiK's Testimonies
It is one of the leading security companies in the crypto firm. Notably, CertiK's security architecture has been utilized to audit a total of 3,328 crypto-related projects, with a combined market capitalization of $364 billion. 
Read Also: Germany-based SAP SE To Enable Shiba Inu Payroll Payment Alongside Few Other Cryptos Via BitPay
Furthermore, Skynet, a security intelligence platform, powers CertiK's security research of crypto projects.
Shiba Inu's taking the issues of security very paramount is a good indication that the network has a good plan for its community as the crypto space needs a very tight and secure network.
Unfortunately, many crypto assets have suffered exploits of many kinds due to bad security. Recently, many blockchains like Solana and a few others suffered multi-million hacks.
---