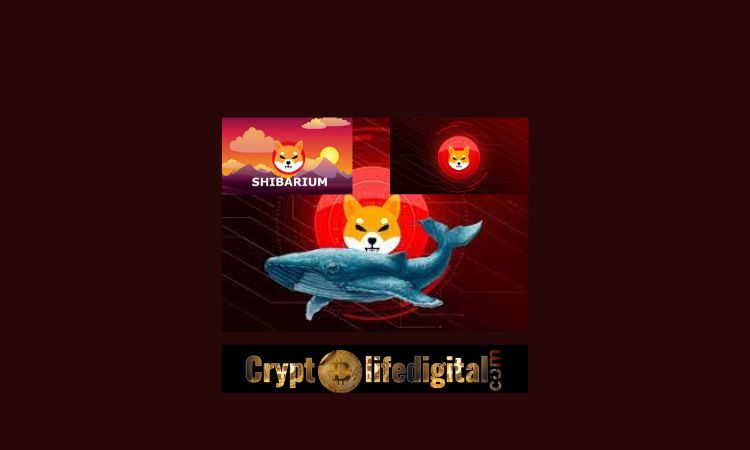 According to Etherscan.io, a massive 133.53 Billion SHIB was purchased by a top ETH whale in the past 24 hours and the Shiba Inu team officially followed Shibarium's blockchain Twitter handle.
In the recent report shared by Etherscan.io, the top ETH whale recently acquired a whopping 133,533,637,671 (133.53B) SHIB, worth $1,609,079 ($1.60M) in three separate transactions in the past 24 hours.
Read Also: Terra Classic Spikes 273% In Three Months, 25% In 24 Hours, LUNC Revives Daily
It is worth noting that the whale came into existence 23 hours ago after it accumulated the account with a total of 33,333,271,618 (33.33B) SHIB in his first transaction.
Following the first transaction, the Whale didn't seem to stop there and interacted with one of the Binance wallets tagged "Binance 15" about an hour ago to add a further 100,200,366,053 (100.20B) SHIB, worth $1,206,412 ($1.20M) to his portfolio through two separate transactions.
According to the record, the major ETH is presently holding a whopping 335,349,932,318 (335.34B) SHIB, worth $4,047,673 ($4.04M).
Read Also: Terra Rebel Rewards Lottery Game Winner With 24 Million LUNC, 10.5 million Is Burned
ETH Whale Buys Massively Following The Shibarium's Twitter Handle Update
The massive purchase came following the Shiba Inu call to the Shiba inu community to follow Shibarium Network's Twitter handle for future updates.
Shibtoken tweeted; "We are now following @ShibariumNet on Twitter! @ShibariumNet will eventually become a social, informational hub to all things related to the Shibarium Network & Protocol."
The recent update spike the SHIB Army's expectations regarding the potential launch of the Shibarium Layer 2 solution.
More also, the lead developer at Shiba Inu, Shytoshi Kusama, recently noted in his tweet that he is now fully focused on Shibarium, and the team is quickly approaching the Beta launch. 
However, the launching date hasn't been given yet. The Shibarium's handle is currently being followed by 23.9K people, and the number is increasing rapidly.
Shiba Inu is trading at the $0.00001206 point, having a negative trade of 2.31% over the last day.
---
Follow us on Twitter, Facebook, Telegram, and Google News