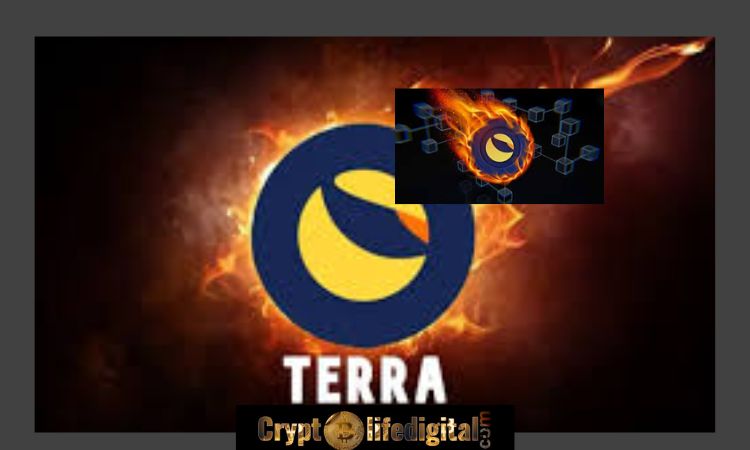 The recent development stated that whopping 5,619,272 LUNC tokens were burnt on Sunday as a part of the Terra Classic community effort to get the Terra classic (LUNC) reduced from its former circulation supply to a minimum supply of 10 billion.
Since the community has pledged its allegiance to stand by the Terra Classic token, getting the token reduced has been the loudest sound in the community and of course in the crypto industry.
Read Also: Virginia-based Luxury Car Now Accept Shiba Inu Via BitPay
According to the report on the official website of Terra which monitors the daily burning activity, it revealed Sunday's first transaction which occurred at exactly  3:04 (UTC) claimed a total of 80,000 LUNC tokens. Although, the detail of the transaction was not fully known.
Terra Classic Community Burns Over 5.4M In The Past 24 Hours
Notably, the largest transaction in the past 24 hours occurred on December 4, 20:38 (UTC), as the network witnessed the incineration of 5,431,032 LUNC tokens at once. Data from Terra Finder indicates that the transaction comes with the memo LUNC-DAO-BURN-38, suggesting a connection to the independent Terra validator LUNCDAO.
At the moment, the LUNCDAO has remained one of the active burners of LUNC as it has set a lot of the LUNC tokens on fire as a signet of its promise to the LUNC community and its quota toward reducing the supply of the Terra Classic (LUNC).
Surprisingly, the LUNCDAO is currently burning two times its counterpart, Allnode and is currently occupying the 5th position among the highest burners. The last initiative by LUNCDAO took a total of over 415 million as it recently burnt a total of 22M tokens in a single transaction, marking one of its largest burns to date.
Read Also: Terra Classic (LUNC) Ranks First Among Among Over 4,000 Assets In Terms Of Social Activity: Lunar Crush's AltRank
It is no doubt that the community is not giving up on the LUNC burns any time soon as the broader campaign for the resurrection of the Terra Classic token remains on track.
A recent report revealed that the Terra Classic recently launched its self-wallet dubbed Rebel station as stated by the Terra Rebel. The wallet was launched to reduce the over-dependence on the Terra station.
More also, the Terra Classic community is beckoning onto the Osmosis, showing that the open hand for them to be part of the LUNC burns as the community expect the re-opening of the IBC channel tomorrow,5th December.
---
Follow us on Twitter, Facebook, Telegram, and Google News