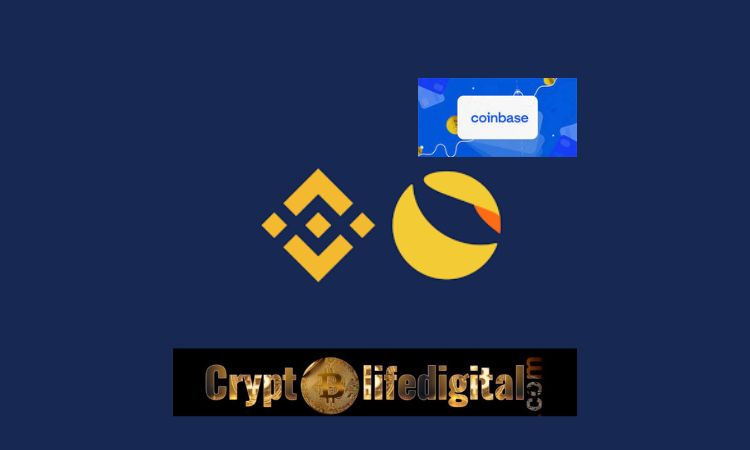 The recent is shows that the Terra Classic movement is against the bearish in the general market as it spikes on speculative reports proposing that America's largest trading platform Coinbase is looking to buy massive LUNC worth over $200 million. Interestingly, the asset is currently having the hands of support from the largest crypto exchange, Binance as it completed its second airdrop round of LUNA tokens.
Read Also: XRP Holders Within 1 Million To 10 Million Accumulate Continually, Setting New All-time High
Binance Concludes Second LUNC Airdrop
Recall that Binance concluded the first phase of the Terra (LUNA) airdrop to holders of Terra Classic (LUNC) and TerraClassicUSD (USTC) on May 31 which represents 30%.
Per Binance's announcement, Binance said, "it will carry out the remaining Terra (LUNA) airdrop distributions from December 2022 or June 2023 onward, where applicable. This will take place over a 24 or 48-month period."
Coinbase's Rumor Of Buying Massive LUNC Grows
Rumours of a Coinbase LUNC purchase have also contributed to the recent price action. The LUNC camp is witnessing the spread of speculative reports on Coinbase, which claim that the American exchange has approved the purchase of $245M worth of LUNC, amounting to 1.8 trillion tokens against current rates. The rumour was first reported by an anonymous crypto influencer and Terra proponent on Twitter today, citing an internal source.
Read Also: Validator Initiates 100% Burns Of His LUNC Commission.
According to a tweet by LUNC MOON; "JUST IN: Coinbase has just authorized the purchase of 245 million dollars in LUNC. The internal source says that on the 3rd to announce publicly #listing more off-chain burns,"
The current update has put the community into a little dilemma. While others refuted the rumour, some of the community are optimistic about an official statement from Coinbase to confirm the claims. 1.8 trillion LUNC is over 30% of the current circulating supply of 5.9 trillion tokens, and the purchase would significantly support the asset's price movement if it ever materializes.
---
Follow us on Twitter, Facebook, Telegram, and Google News