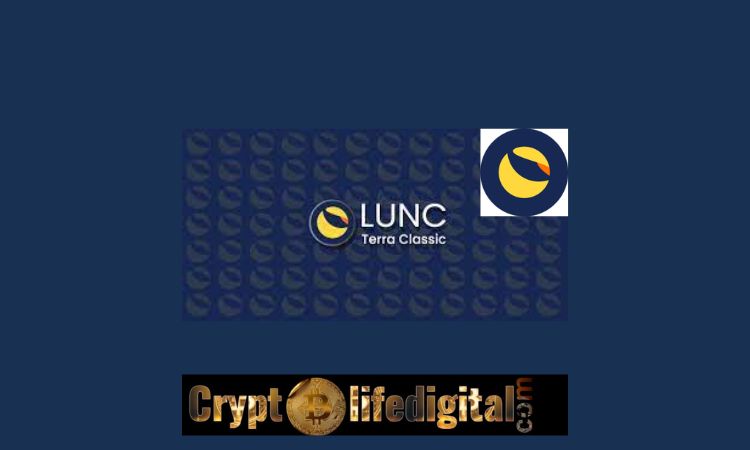 The recent development reveals that the Terra classic (LUNC has been doing greatly well in this period, with LUNC value spiking 273% over the past three months, 24 hours spike of 25%.
The brilliant improvement has made the investors interested in the coin. It is worth noting that the LUNC is currently changing hands at $0.0002484, an 11.58% spike. The asset's trading volume also recorded a massive spike of 170.38%, representing $602.3million, in the past 24 hours.

Read Also: James Filan Sticks To Its Prediction On Ripple And SEC, Saying Both Expert Motions And Summary Judgement Motions End Next Year
Actions Of Terra Classis
More also, its market cap is up by 16% in the last 24 hours as noted on the CoinMarketCap. In the hours leading up to press time, LUNC is the 36th-largest cryptocurrency with a $1.7 billion market cap.
The massive spike is a big shock to many who do not have an expectation of positivity on the coin.
The Terra Classic Revival Is Community Sponsor
It is worth noting that the massive price spike and increase in the market cap of the LUNC token is a concerted of the community as the coin became a community-led project following the Terra collapse in May which made the founder left of the community to maintain while he went for another token.
Since this time, the community has been working ceaselessly to get the coin back on its track. For instance, the community launched a proposal of a 1.2% tax burn in September which will allow the community to burn 1.2% of every transaction to reduce the fixed supply.
Read Also: Whales Move Over 3.4 Trillion SHIB following The Shytoshi Kusama's Statement On Shibarium, SHIB Spikes 5.23%
Following this, exchanges added their full support by adding it to both the off and on-chain transactions. Binance did tremendously well in the tax burn as it currently led the tax before it was reduced to 0.2%.
The reduction of the parameter from 1.2% to 0.2% was a result of the decline in the trading volume.
10% of the LUNC tax burn fee is allocated to the community pool to aid Terra Classic's development. Multiple cryptocurrency exchanges implemented the proposal on their platforms to aid in burning LUNC.
Another milestone effort of the community towards making the token a good one, in doing this, they incorporated staking to aid in reducing the supply of LUNC.
As reported by Cryptolifedigital, the Terra classic network would be fully Cosmo interopratibilty and also by Q4 2022, the v23 upgrade will be done on the network.
It is worth noting that the code to re-enable the Inter Blockchain Communication has been released.
---
Follow us on Twitter, Facebook, Telegram, and Google News